Without a doubt this is one of the most frequent questions from our customers.
In our imagination a holiday home, especially a villa, is something prestigious, reflecting the intimacy of other people and therefore we are afraid that our pets might not be welcome. Luckily, from north to south Italy the proposals for those traveling with dogs or any other type of animal are multiplying, offering spaces, activities and comforts for a serene experience.

With my contribution today I want to answer the doubts of those who are looking for a pet-friendly villa. Ready to organize a stress-free stay?


Finding a pet-friendly accommodation
The advert through which a holiday home is described always mentions about the possibility of taking pets or not.

Generally it's made via a simple icon, otherwise it's clearly written. The search systems on latest booking websites offer very convenient filters to select only pet-friendly structures, thus making a first important selection.


Restrictions to number, size and accessible areas
Even when the icon confirms the villa is pet-friendly, don't pop the champagne!
Read the property description carefully and check if there are restrictions on the number, size or spaces accessible to your pets. Let me clarify this: on the market there are villas that allow only a limited number of animals, only of small size and exclusively in the property external areas. So, in case you 're exceeding the number of dogs allowed or if some are large sized and used to living indoors, then I'm sorry but this type of home is not for you! And don't even try to omit this information when booking, you may receive unpleasant surprises on arrival such as very high surcharges or even an entry ban, failing to comply with the contract conditions.
If the listing does not clearly report this kind of detail, it is always good to check with the agent before making your booking effective.
With reference to accessible areas, detailed indications are given directly at check-in by the owner or housekeeper and even when not expressly requested it is good practice to pay attention to sofas and beds. You should actually consider that guests after you may have allergies and sometimes traces remain even after the most accurate cleaning. Another very important aspect is to prevent the dog from entering the pool. In addition to hygiene issue, there is a risk that the pet could ruin the inner pool cloth causing an extensive damage.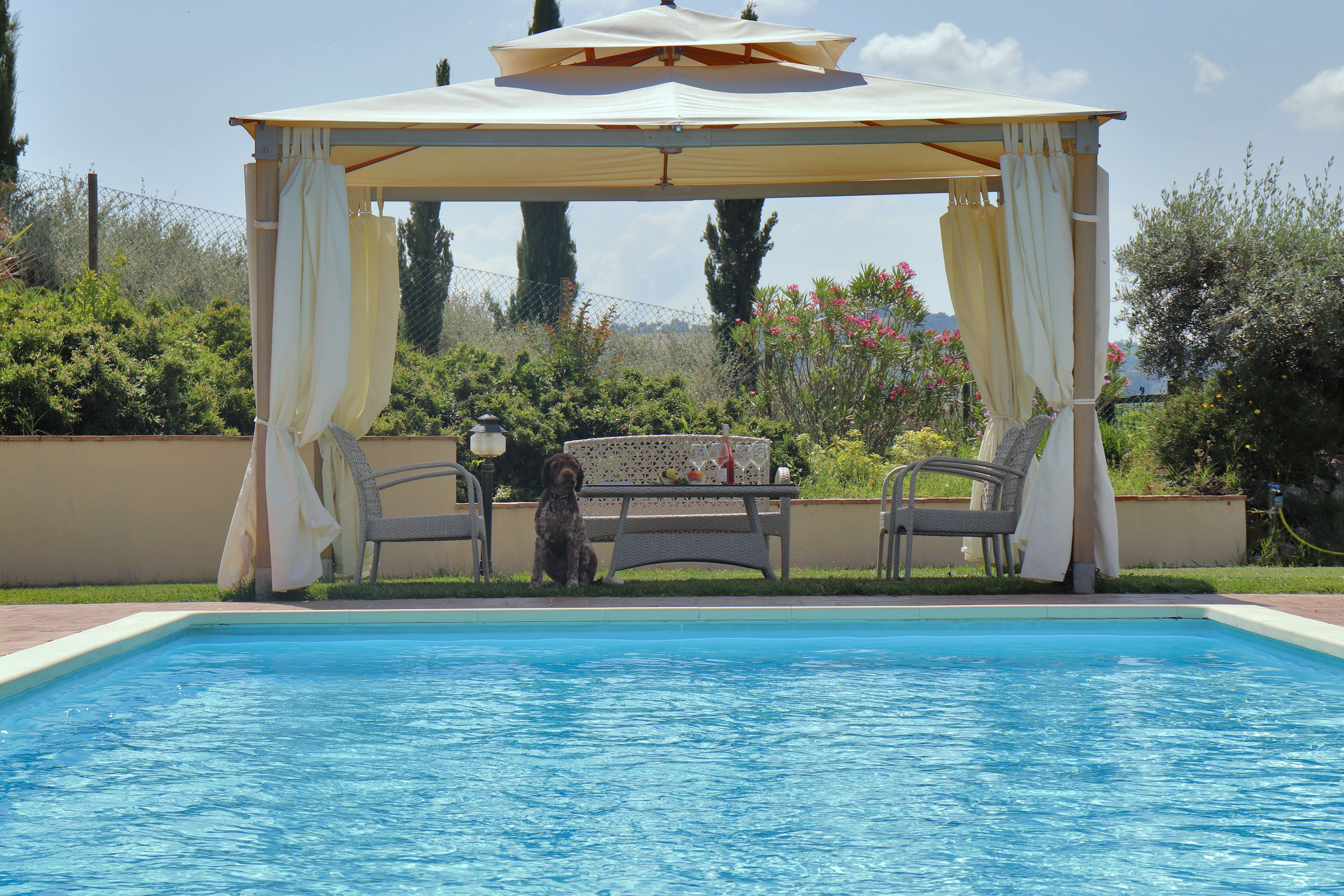 Additional costs and cleaning fees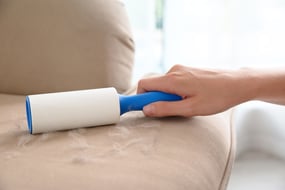 Some structures require an extra on top of the rental price if animals are present.
It can be a fee applied to each pet or an additional cleaning cost charged weekly or just one time. Check the cost section, that's where you'll find this information.


Fence and other amenities for your pets
You're the only one who perfectly know the habits of your four-legged friends and although a good host can prepare at best for your arrival, it's up to you to make sure that the villa has all the requirements you're looking for before booking. For example, villas are not always completely fenced around the entire perimeter, so ask for confirmation in this respect if that's something you can't give up. Very often it is reported in the description of the villa.
It may happen that some owners offer bowls, kennels, bags and basic supplies of pet food, but don't take this for granted! When packing your suitcase, make sure you put the essentials you might need at the villa!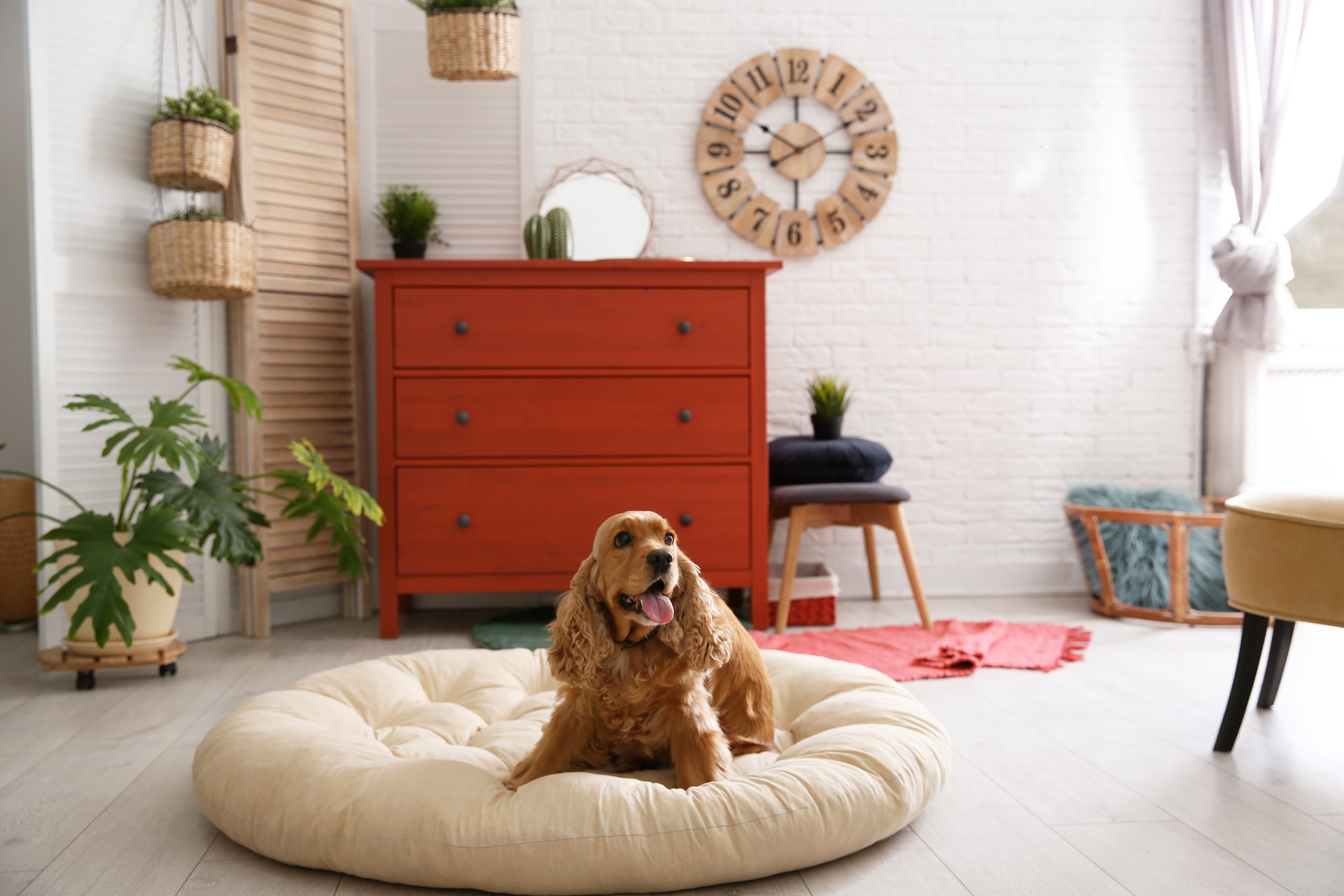 To sum up, if you are traveling with a dog or more...
- The description tells you if the accommodation is pet-friendly
- When booking, never omit the number, race and size of the pets, there might be restrictions
- Additional costs might be added to rental price for each pet or for extra final cleaning
- In the villa pay attention to the areas where animals are not allowed, especially with regard to the pool, sofas and beds
- Check the presence of the requirements and comforts that you consider essential, such as the perimeter fence of the property or basic accessories (kennels, bowls, bags, etc.)