Ferragosto is one of the holidays that Italian people hold most dear. For many it marks the beginning of summer holidays, for others the conclusion.Those who are still at work can count on this day to enjoy a bit of rest or maybe go on a out-of-town trip. But I'm pretty sure you don't know much about the origins of this recurrence...
To learn more about this holiday and how Italian people love to spend it, read the rest of my article. You might find some interesting tips!
Why do we celebrate Ferragosto?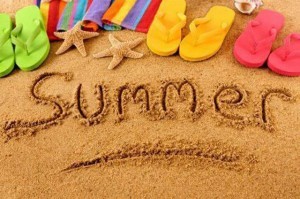 The 15th of August is a National holiday in Italy. The name comes from Latin feriae Augusti - Augusto's rest - and it was a celebration set up by the Emperor Augustus in 18 BC as a rest after farming. It was on August 1st, but the days of rest continued for most of the month and included games, celebrations with animals, horse racing and much more. Around the seventh century, the Catholic Church assimilated this holiday and began to celebrate the Assumption of the St. Mary on August 15th. The various palios that are still held today in August in various Italian cities recall those ancient Roman games, including the Palio dell'Argentario in Porto Santo Stefano, the Giostra del Saracino in Saertano, the Palio di Siena, the Giostra della Quintana in Ascoli Piceno, the Palio of the Normans in Sicily, etc.
The traditional daily getaway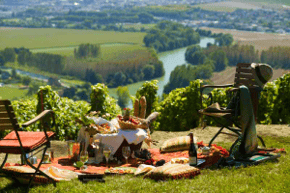 This Catholic holiday became very popular during the period of Fascism, which basically launched the trend of daily getaways.
Indeed, on the days around August 15th it was possible to travel by train towards Italian cities and renowned resort at discounted rates.
Many Italian families, especially the poorest ones, had the chance to see the sea, the mountains and the cities of art for the very first time.
Linked to this period is also the tradition of the packed lunch and picnics.
Tips to spend Ferragosto
If you've already planned your holidays for that period, the problem is already solved and you just have to think about your luggages! As alternative, there are so many things you can do to spend a nice day with friends or family!
Picnic is the option to which almost no one would say no! You just need to change the setting year by year ;)
Depending on where you are, if you want to refresh yourself in the water you can choose the sea, the lake, the river or the pool in an equipped resort! My advice is to arrive as soon as possible and to look for 'less fashionable' places, that are still fantastic but...much less crowded! There are often parties organised with entertainment, games, lunches and dinners, but advance booking is essential!


Also mountain resorts are a great choice, from the Alps to the Apennines. Those last ones are probably less popular but have equally beautiful landscapes and are perfect for walks, hikes or just a nap in the shade of a tree. Don't miss out on an evening barbecue or an adventurous night in a tent, it will certainly be an unforgettable experience!
Generally in August all cities and towns organise events, festivals, historical palios, markets and great concerts, most of them end with amazing fireworks shows. You could also take advantage of a visit to the museums, which are usually open and less crowded than usual, so you'll enjoy the visit. It is also very fashionable to have themed lunches or dinners, often organised in sophisticated locations, from boats to vineyards, to green meadows in the countryside, to historic houses and castles.


Whatever your plans are, the important thing is to have fun in good company! Now it's time to relax for me too, so HAVE HAPPY HOLIDAYS and goodbye until we're back in SEPTEMBER with more pieces of advice!