The greatest love story ever told could be between Italians and food!
From childhood, Italians live
cooking
as a
passion
, especially because it represents a
family and shared ritual
, as well as a real act of love handed down from generation to generation.
Depending on where you are, the traditions and specialities change, so much so that it is impossible to label Italian cuisine in just one way!
And what could be better than discovering new flavours, smells and combinations when you are on holiday? It's a short hop from a simple exploratory journey to a multi-sensory experience!
Today I want to focus on the three central regions of Italy, the ones I know best, to tell you about the typical products, tastes and recipes that you can, indeed, you must taste during a visit to the Marche, Umbria and Emilia Romagna.
Marche cuisine, flavours of land and sea
Le Marche cuisine is very mixed, because it reflects its territory that starts from the coast of the Adriatic Sea to the Apennine mountains, passing through the gentle and green hills.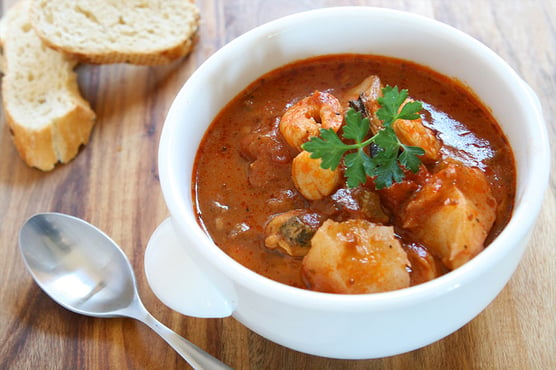 A holiday in the Marche is a perfect mix of culture, breathtaking landscapes and good food!
Making a list of Marche gastronomic specialties is not easy, but I tried to select some of the must-try dishes that you will surely have the chance to find:
- Olive ascolane: a great classic of southern Marche, also called fried olives. They are originate in Ascoli Piceno and are made by filling the whole olive with seasoned minced meat; everything will then be breaded and fried.
- Cremini fritti: often served together with fried olives, these 'fried creams' are custard cubes that are breaded and fried. A mix of sweet and savoury, they can be flavoured with lemon or mistrà, a liqueur typical of southern Marche.
- Ciauscolo: a delicacy made with ground pork, which makes it spreadable on bread.
- Crescia: similar to the famous piadina from Romagna. It is cooked on the grill and is made with flour, eggs, lard and water, to be stuffed as desired with cold cuts, vegetables and cheeses.
- Vincisgrassi: baked pasta, mainstay of Sunday lunches and parties! Layers of fresh pasta, tomato sauce with meat and béchamel sauce. The preparation of the sauce changes from family to family, but the flavour is always delicious!
- Maccheroncini di Campofilone: a fresh egg pasta with PGI designation with a very thin pastry and cut, perfect to be seasoned with a rich meat or fish ragout.
- Fish soup: a soup made with fish and shellfish, but the recipe is impossible to define because every village on the coast has its own! The two most famous are that of Fano and San Benedetto del Tronto.
- Moscioli: wild mussels, typical of the Ancona area. They are cooked in many different ways, but they are always delicious.
- Rabbit cooked 'in porchetta': the main dish of the hinterland, characterised by a seasoning with wild fennel, which recalls the preparation of porchetta. The rabbit is boned, stuffed with its liver to which is added bacon, fennel and garlic, then it is baked.

- Prosciutto di Carpegna: soft and sweet cured raw meat with an aromatic flavour, produced in the territories north of the Marche.

- Caciotta di Urbino: a small cheese with a semi-hard sheep's milk paste, today PDO and produced in the areas of Pesaro and Urbino.

- Pizza Rossini: a specialty of the city of Pesaro born in a local pastry shop as a tribute to the famous composer. It is a margherita pizza with slices of hard-boiled egg and lots of mayonnaise on top.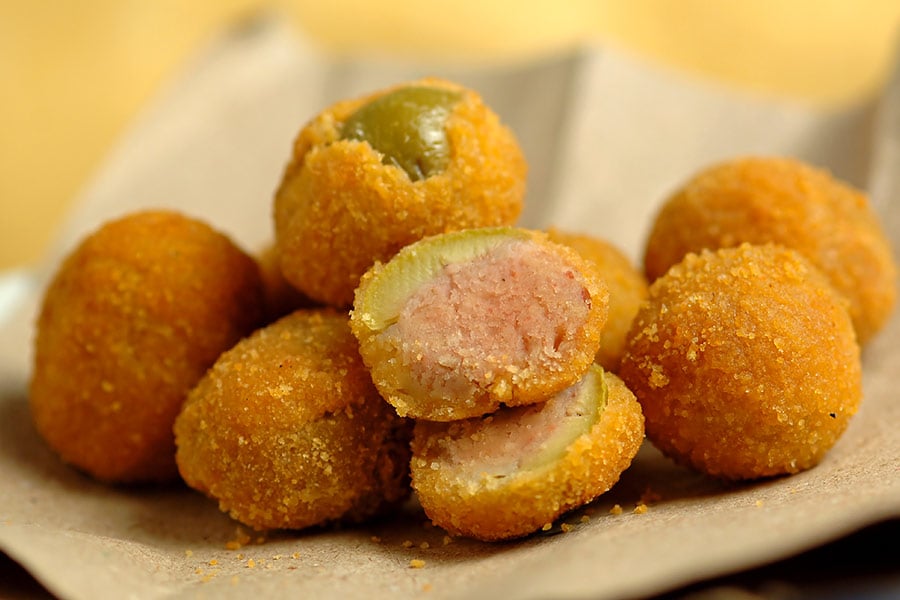 Feeling a bit hungry? Wait, we're not done yet!

Umbrian cuisine, simplicity and strong flavours

Umbrian cuisine is based on simple preparations that aim to enhance the quality of raw materials.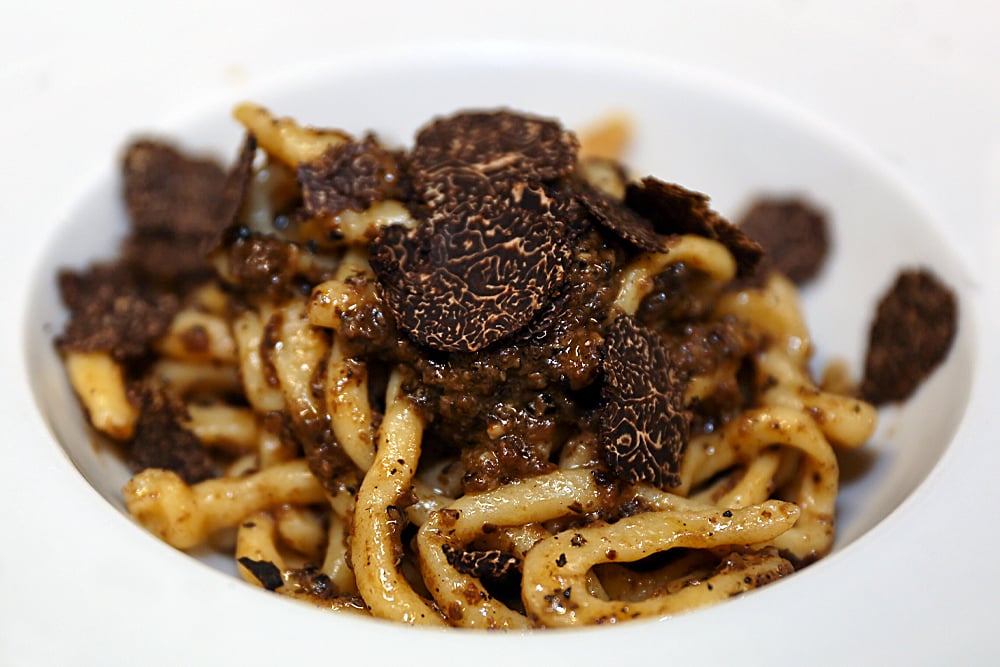 [Photo credits: Trattoria Borgo San Francesco]

The most used ingredients are the meat and products of the territory.
The gastronomic tradition of this region harks back to ancient tastes and home-made tradition, with strong and unmistakable flavours and aromas .
Here are some typical dishes of this region:
- Truffle: it is the undisputed king of Umbrian cuisine, perfect for seasoning pasta, eggs and creating special dishes with few ingredients, but with an unmistakable flavour.
- Torta al testo: it is the typical Umbrian focaccia, which takes its name from the "testo", the hob that is used to prepare it. To be filled with cold cuts, cheeses and vegetables, a real delicacy!
- Prosciutto di Norcia: a cured raw ham with PGI designation, made only in Norcia and in the neighbouring municipalities, with an intense but not excessively savoury flavour.
- Chicken liver crostino: simple slices of homemade bread, toasted on the grill, seasoned with a pâté based on chicken livers. An incredible goodness for a simple dish, served as an appetizer.
- Strangozzi alla norcina: this first course consists of thick handmade fettuccine, seasoned with a sauce of cream, sausage and truffle.
- Pappardelle with hare or wild boar sauce: these are very large tagliatelle, typically served with hare or wild boar sauce.
- Lentils of Castelluccio: this precious legume, grown in the plain of Castelluccio, is used as a first course or as an accompaniment to various courses. In the simplest version, the flavour is enhanced by cooking it with a little sauté and some bay leaves.
- Porchetta: many will be surprised to know that the porchetta was born in the Umbrian countryside; made with all the parts of the pig, today it is the must of street food.

- Friccò all 'eugubina: it is a typical dish of Gubbio, a chicken stew or rabbit cooked in a saucepan with tomato sauce and spices, perfect for wiping the plate at the end of the meal!
- Pheasant in salmi: for lovers of game, a second course with an intense and delicate flavour at the same time.

- Palomba alla ghiotta: this is a pigeon stuffed with capers, olives, livers, bread and ham, then baked.
- Flag: a side dish of vegetables cut into cubes and cooked in a pan, based on green peppers, onions and tomato, reminiscent of the colours of the Italian tricolour flag.
- Crescionda: it is a typical dessert of Spoleto, a simple cake made with cocoa and amaretti.
- Rocciata: this cake has the shape of a roll, a thin and crunchy pastry based on flour, water and olive oil, inside which there are nuts, apples and dried fruit.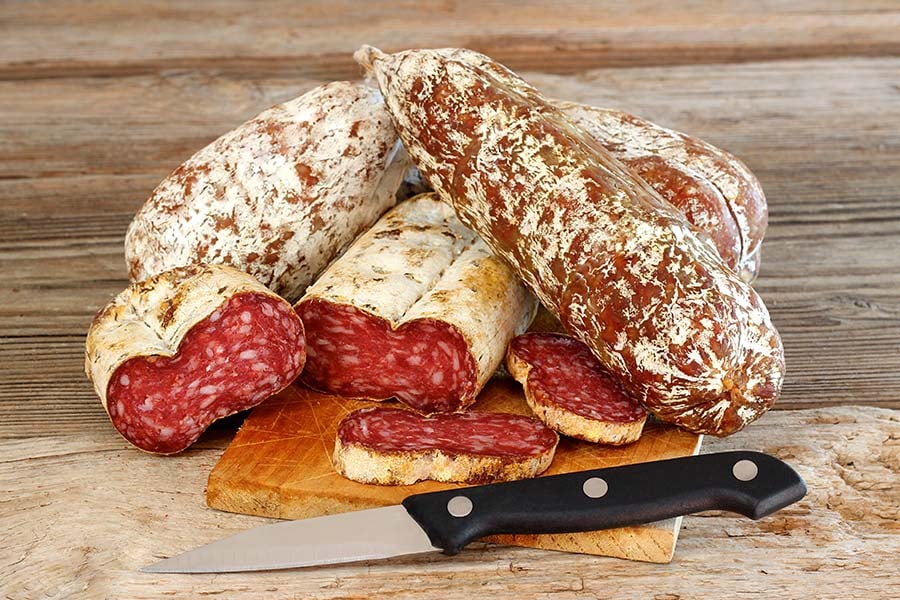 Where are we with hunger? One region is still missing!
The cuisine of Emilia Romagna, the great classics
Emilia Romagna is considered the homeland of fresh handmade egg pasta.
Preparing it is considered a real art, there is in fact the figure of the "sfoglina", who wisely pulls the pasta by hand with rolling pin and rack.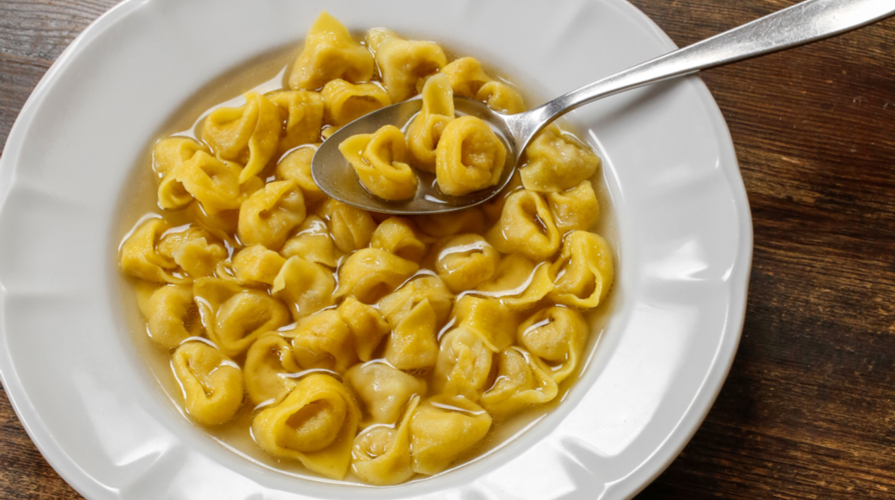 But Emilia Romagna is not only fresh pasta, there is much more! This beautiful region has a very varied territory, which extends from the Adriatic Sea to the borders with Liguria and Lombardy, so the cuisine also reflects its vastness, offering different flavours, aromas and textures.
Here are the most famous dishes of this region:
- Tagliatelle with meat sauce: Bolognese meat sauce is an institution. A tomato sauce with minced meat and vegetables that boils in a pot for hours on end, filling the house with an unmistakable scent. Every family has their own recipe, and no one will tell you their secret! Combined with handmade pasta, it's pure emotion!

- Tortellini: you can't go to Emilia Romagna without tasting a nice plate of tortellini in broth! They are a fresh stuffed, navel-shaped pasta, made from a very thin pastry stuffed with pork, raw ham, Bologna mortadella, Parmigiano Reggiano cheese, eggs and nutmeg. Cooked in chicken broth, they are excellent on winter evenings!
- Fried dumpling: a diamond-shaped dough, made with flour, water, salt and lard, which is fried and used to accompany the salami platter, especially during aperitif time.
- Tigelle: the tigelle is a small focaccia cooked in a special mould that gives it its characteristic shape, and can be filled with any ingredient, it will always be delicious!

- Cured meats: to accompany tigelle and fried gnocco, or as a filling of piadina; the great classics are culatello di zibello, mortadella di Bologna, prosciutto di Parma and coppa.

- Squacquerone: the perfect creamy spread to accompany rocket and raw ham, a softness and delicious goodness!
- Erbazzone: a savoury cake stuffed with boiled chard, combined with eggs, onion and Parmigiano Reggiano, perfect to combine with a good red wine!
- Piadina: honorable mention to the staple of fast dinners, buffets and comfort food! The piadina is good at any time of the day, thanks to its light texture that makes it suitable for combining with cold cuts, meat, fish, vegetables and cheeses.
- Bolognese cutlet: a cousin of the most famous Milanese cutlet, just as good! It is made with veal that is breaded in egg and cheese and fried, then covered with raw ham, Parmesan cheese and sautéed over low heat.
- Rosa di Parma: a main course prepared in the area of Parma during the Christmas period. Inside the fillet of beef, Parma ham, Parmigiano Reggiano and Lambrusco wine are stuffed, creating an intense flavour with an ancient aroma.
- Torta Tenerina: this chocolate cake is very soft and typical of Ferrara. It is made by combining chocolate, egg, butter and sugar with a little flour, to create a dough so soft that it melts in the mouth!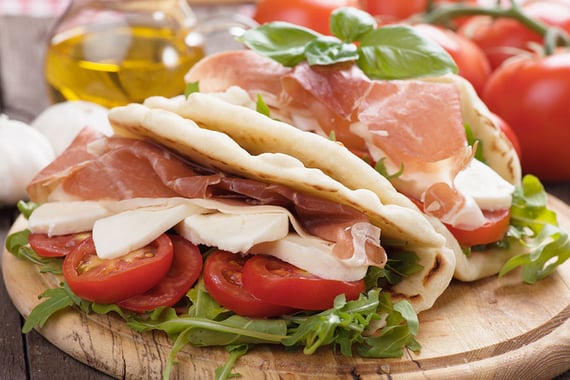 Do you want to taste one of these wonderful dishes?
All you have to do is organise a holiday in central Italy, to combine relaxation, art, sea, mountains with so much good food!