The thing I love most when I'm on holidays is trying new food and taste the typical dishes of the local tradition. Le Marche region is renowned for the quality of its products and heavy dishes. Yes, you'll probably gain some weight during your stay, but there are too many delicious things you have to try!
It was really very hard to choose only 10, but here you are with my list of top dishes and must-try products from Le Marche territories. Enjoy your taste! ;)


1. Cold cuts and cheese
Tipically served in a cutting board as appetiser in bars or as a starter in agriturismo and restaurants, the selection of cold cuts and cheese might vary according to each different area. Among Le Marche specialties we can include Ciauscolo salami, Fabriano salami, Carpegna ham, pork loin and coppa di testa. As for the cheese, you cannot miss Pecorino, Fossa cheese, Urbino Caciotta, Truffle cheese and Fresh Ricotta cheese.




2. Truffle
You'll find it in most of the towns and cities of the hinterland, mainly in autumn but also at summertime and it's really of a high quality level.
Now it is used as the main ingredient for recipes from appetizer to dessert. I prefer it on croutons, on fresh handmade pasta or on fried eggs.
May be you think I'm biased, but the area of Acqualagna is the best one to eat truffle both at lunch or dinner.
3. Ragù of Le Marche
Our ragù is truly different! Lots of meat varieties are used for the preparation: from beef to chicken, from pig to lamb or even goat. It is a very tasty sauce and has a long cooking time. Obviously it matches with all kinds of fresh pasta, but it's perfect with tagliatelle noodles. :)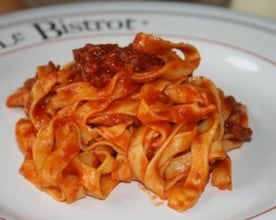 4. Vincisgrassi
This is Le Marche version for lasagna, a typical first dish of the Emilia Romagna region. Seven layers of hand-rolled out pasta topped with bechamel and ragù. It is a classic Sunday lunch dish at Grandma's :)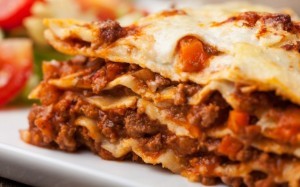 5. Passatelli
That's my favourite first course ever! :) Served with soup or with a thousand varieties of sauces, passatelli are a mix of grated bread, parmesan cheese, eggs, nutmeg, flour and grated lemon. A special iron tool gives their characteristic shape but potato ricers are also widely used.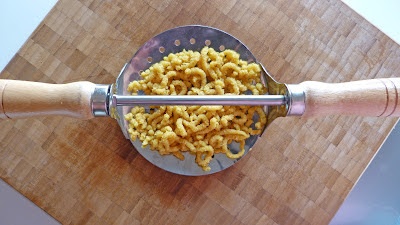 6. Roasted rabbit
We call it 'coniglio in porchetta' and what makes it different from traditional roasted rabbit is its seasoning: wild fennel, bacon, white wine and black olives. A rich dish, which I recommend to enjoy in the farmhouses that often have their own breeding farms!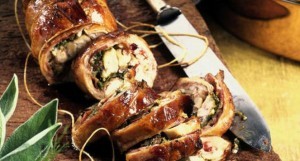 7. Brodetto
Each town and city of the coast has its own variant of fish soup, the brodetto. I suggest you to taste that one of Fano, to which a famous Festival is dedicated every year at the beginning of September.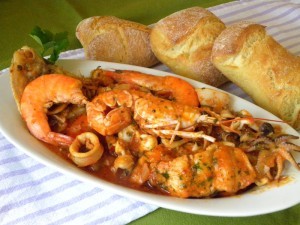 8. Mixed fried food
The typical mixed fried food is that of the area of Ascoli Piceno, which consists of lamb chops, cremini made with fried custard cream, ascolana olives, zucchini blossoms, zucchini and artichokes. This is the best dish of holiday meals in Le Marche!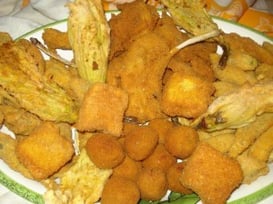 9. Crescia
Typical of the hinterland of Le Marche, it looks like a Romagna piadina but it's much more savory! The dough is made with flour, milk, brewer's yeast and oil. Someone adds grated cheese and also lard to make it peeled off. It is grilled and traditionally stuffed with salami, field herbs and cheese.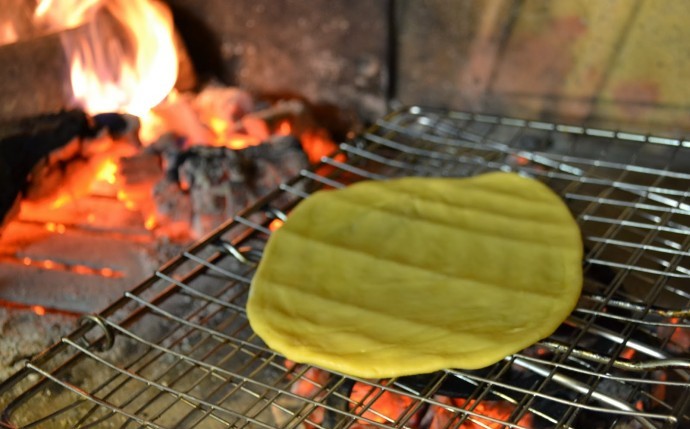 10. Cicerchiata
Let's close this chart with a sweet of the Carnival period. It could be a bit difficult to find it at other times of the year, but if you can, try it at local bakery shops. It is made of many fried or baked balls, mixed with hot honey. This is the classic recipe, then there are those who add chopped almonds, pine nuts or peanuts. There's even a chocolate version. The name comes from cicerchia, a famous legume of Le Marche that recalls the shape of the balls. It is served cold, cut into slices.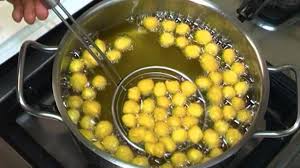 Hurry up and book your food & drink itinerary in Le Marche. Let me know what you would add to my chart!