Visiting Umbria is a really memorable experience! Places rich in history, art, beautiful landscapes and traditions, such as cooking. Dishes are mainly basedon meat and land products, but every small town has its own speciality.
Start your journey to try all these irresistible flavours!
1. Bruschette
Nothing more simple and tasty! Served as an appetiser, they're made by toasting slices of bread, rubbed with crushed garlic and seasoned with oil and a pinch of salt. Oil is the main secret, actually all around the Umbria hills and particularly in the area of Assisi, Trevi, Campello and Spoleto, they produce olive oil of the highest quality.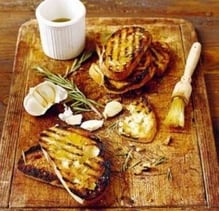 2. Cold cuts
No doubt the best known product not only in Italy but in the world. There are really many different types of cold cuts and the biggest production centre is Norcia, in the province of Perugia. Do not miss lombetto, Umbria mortadella, Norcia ham, sausages and the typical sack shaped salami, Cojoni de Mulo (Mule's balls) - I know it's a particular name but don't let it put you off. ;)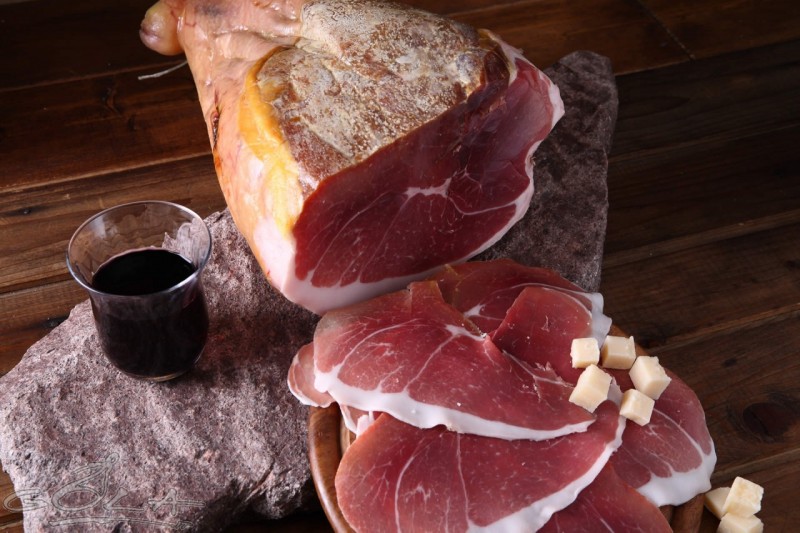 3. Strangozzi
It is the most common type of pasta of the region and depending on the area it's also called strozzapreti or umbricelli. It is a homemade pasta similar to tagliatelle, but it doesn't contain eggs and it is shorter in dimensions. It is served with sauces of meat, fish and vegetables. I suggest you try the Trasimeno strangozzi, with perch fish sauce.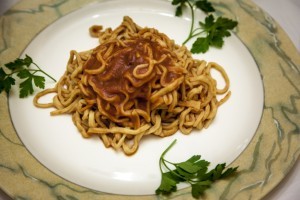 4. Torta al testo
In the past it was prepared as an alternative to non-leavened bread. It is a type of focaccia with water, flour, baking soda and salt and is given a flat and round shape. It is cooked on a cast iron surface said testo, after which it is named. Get it stuffed with ham, cooked sausage, boiled vegetables, salami, stracchino cheese and rocket salad. Be careful not to call it piadina!!!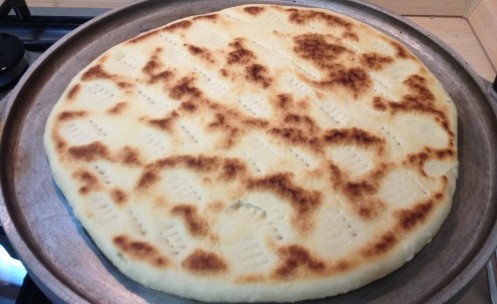 5. Palomba alla ghiotta or alla Todina
During the winter months there is no house or restaurant where this dish is not served! It is a historical, rich dish, prepared with the palomba meat, red wine, black olives and spices.


6. Umbrian trout
Although Umbria does not overlook the sea, you can eat so much fish...from the lake! The Umbria trout is stuffed with a mix of garlic, crushed oil and salt, then cooked in a pan on medium heat.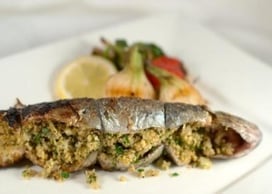 7. Castelluccio di Norcia lentil soup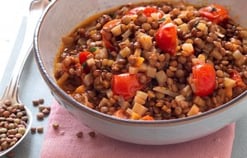 Small, tasty and with a very thin skin, the Castelluccio di Norcia lentil grows in the heart of the National Park of the Sibillini Mountains.
It's used for the preparation of many dishes, the most famous of which is the lentil soup, with the final addition of extra virgin olive oil and toasted bread.
For several weeks between May and July every year, thousands of flowers blossom in the fields cultivated with lentils, giving a natural show of unique and exciting colours, which I absolutely recommend!
8. Norcia Black Truffle
Truffle is present in many of the Umbria recipes and the most appreciated is Norcia's black truffle, which is mainly collected from December to March. Each year, between the last weekend of February and the first of March, there is the Truffle Festival in Norcia.


9. Torcolo
It's a typical dessert of Perugia, in a classic doughnut shape. It was born as a peasant's dessert, prepared with simple ingredients that are easy to find. Actually, the base mixture was prepared with bread dough.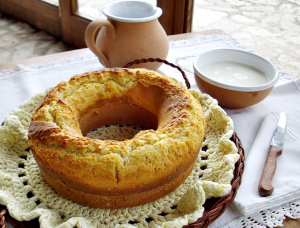 10. Perugina Chocolate


Perugina is an historical Italian brand of confectionery products that was born in Perugia.
Among the great products, the most famous one is Bacio Perugina, a dark chocolate shell with a soft gianduja filling and crispy hazelnut pieces.
Inside there is also a message with a poetic phrase, translated into several languages. The perfect gift for a sweet Valentine's Day!
To enjoy your stay in Umbria and experience local habits and traditions of this territory, I suggest you these three villas, equipped with every comfort.

Are you ready to leave?