When we talk about choosing a holiday to suit our needs, this doesn't just mean choosing between the beach and the mountains, it also means
creating a holiday experience that is tailored to suit our requirements, down to the smallest detail. That's why we don't limit our thinking to the destination, transport and costs, because often there are other factors that can have a significant effect on the quality of our holidays.
One such factor is definitely food and healthy eating, and today, demand for those destinations that take customers' dietary needs into account is definitely on the increase.
One example comes from what's on offer to people with coeliac disease: gluten-free is now moving in the same direction as taste and fine dining as we see in "traditional" cuisine.
There is no such thing as an impossible destination for all those who need to follow this special diet (one Italian in a hundred, according to well-known estimates). And since holidays need to be a time where we can relax without worrying, it is good to see that at last there is no need to fill our suitcases with the tried and tested products we use every day, or to prepare ourselves for a period of sacrifice and going without. Now, the opposite is true: with the right preparation, a holiday can be the perfect opportunity to discover new flavours and new recipes with grains (gluten free, of course) that are new to typical Mediterranean cooking, such as millet, quinoa, buckwheat and amaranth.
Choosing the best destination for gluten-free travellers
Gabicce and the Riviera Romagnola
Gabicce is the last outpost of the Marches before the Romagna region - just a few kilometres away, and with excellent links. It has always been part of the tourist trade that covers Rimini and Riccione, which is why Gabicce has launched a network of hotels and restaurants that adhere to a set of rules, where their kitchens prepare food for people who are gluten intolerant so that they can enjoy a gluten-free stay with peace of mind. This is a guarantee of confidence and tranquillity that comes from qualified persons who care about the needs of every visitor. All you need, when it comes to just enjoying the sunshine, the peace and a good tan that come with a stay in one of the pearls of the Adriatic, or the nightlife and the many clubs and pubs that are among some of Europe's most famous.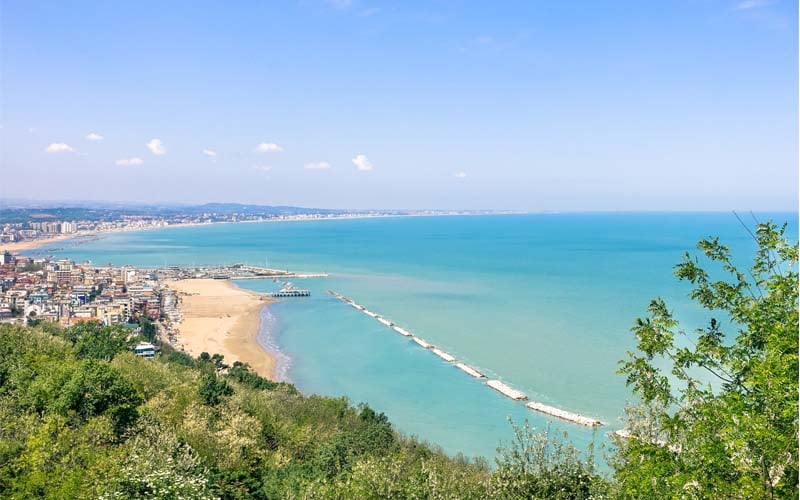 Florence and Quinoa
Most gluten-free travellers are already familiar with quinoa, a trusted friend in the kitchen; others, perhaps, do not know that we are talking about a highly digestible herbaceous plant that is packed with protein, low in calories and therefore, suitable for any diet. Its delicate flavour makes it a great choice in many recipes. Quinoa originates from South America, and since it has become so popular, it is now grown in Italy and we are seeing an increasing number of dedicated restaurants. This is certainly the case of Ristorante Quinoa di Firenze, an excellent destination for that GF lunch while you are holidaying in the capital of the Renaissance. There are so many things to see along the banks of the Arno, from the Uffizi Galleries to Ponte Vecchio and Piazzale Michelangelo, where you can enjoy the panoramic views of the bell towers and turrets. Every corner of Florence is worth a holiday on its own!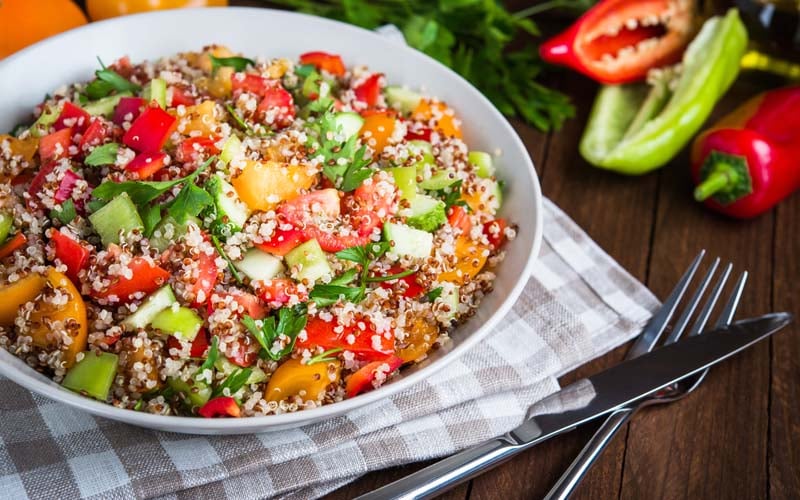 Gluten-free sailing in Sardinia
Centro Velico di Caprera is the oldest and largest sailing school in the Mediterranean. It is a non-profit organisation, founded in 1967 on the island of Caprera, which is part of the Maddalena Archipelago in Sardinia. The school organises sailing lessons on dinghies and small cabin cruisers in the period April-October. Courses can last 1 week, 2 weeks, or just a weekend. Since 2013, Centro Velico Caprera has been an official member of the AFC, Alimentazione Fuori Casa network of the Italian Coeliac Association and can therefore guarantee gluten-free meals for all people with coeliac disease on its courses. An excellent occasion to learn about sailing and also to savour Sardinia.
Quinoa growing in the Esino Valley
From sugar beet to quinoa: this is the story of the Esino Valley, near Jesi in the Marches, where, to combat the slump in the sugar beet market, growers have switched to this particular crop, becoming in just a short time, one of the hubs for exporting this high-demand product all over Europe. Since this is a top destination for GF travellers, why not go and see where one of the main ingredients in a coeliac (and not only) diet is grown? It's a golden opportunity to visit Quinoa Italia, a Jesi company that not only produces the classic grain, but also makes Quinoa Birrificata, a 4.5% vol. alcoholic beverage that is similar to beer. Of course, this Gluten-free drink can be enjoyed by those who are intolerant or allergic to gluten to accompany aperitifs and snacks or as a thirst-quenching drink at any time of day.
Gluten-free Roman Holidays
Rome and the area around it have a wealth of ideas and offers for those looking to enjoy a carefree holiday, even though they have some dietary restrictions. Some of the most appreciated offers in the capital when it comes to gluten free definitely come from Celiachiamo, artisan bakery for gluten free goods that arrive in the window, still warm and fragrant, ready to be served. Grissini, pizza slices, excellent doughnuts, and above all, fragrant bread.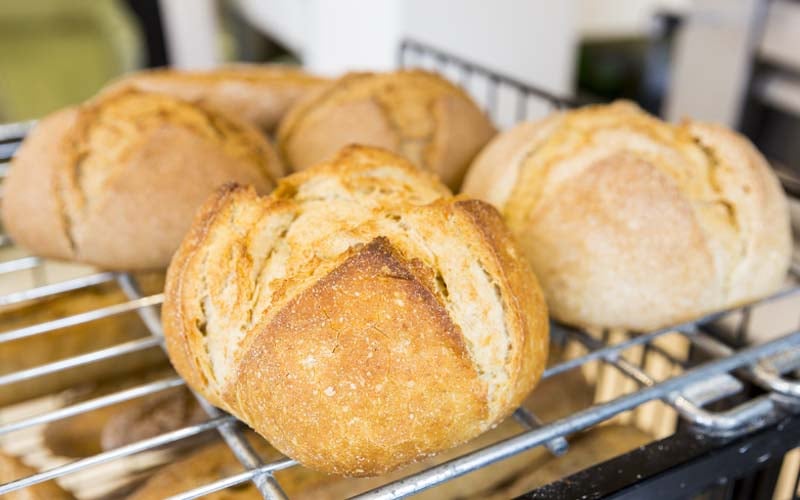 It's more than a bakery and a shop, though, Celiachiamo has now opened a workshop where it teaches cookery courses, holds tastings, and also organises awareness-raising and theme days. An excellent occasion to learn lots of gluten-free recipes, combined with a visit to the Eternal City, with its wealth of fascinating history and art. A walk through the monuments that made the Roman Empire great? Why not do that with a nice ice cream cone! The Fata Morgana gelateria can provide you with GF ice creams and cones, and it is easy to find one of its seven shops in the city. Such a wide variety of food can only boost Rome's profile as one of the best destinations for gluten-free travellers.
Along the buckwheat route in Valtellina
When choosing the best destinations for gluten-free travellers, we can also let our choice be guided by taste. We have chosen Valtellina, Italy's main area for buckwheat production. Although many people think that buckwheat is a grain, it is actually a seed from the same family as rhubarb, as well as an excellent substitute for rice or common wheat because it is totally gluten free.
Buckwheat is the basic ingredient in two typical dishes from Valtellina - polenta taragna and pizzoccheri, which you can enjoy in many of the mountain refuges, or local restaurants after a relaxing walk through the valley's meadows. In Poggiridenti, in the province of Sondrio, you will also find Pasta Amica, one of the few artisan workshops in Italy making gluten-free fresh pasta. A great reference point for "gluten free" fresh produce, including pasta, pizzoccheri, and gnocchi, but also various types of lasagne and crespelle.
Italy is ready for gluten-free tourism!
After so much work, there's nothing better that a relaxing holiday, and we all need one – including sufferers of coeliac disease, who can't take a holiday from their gluten intolerance and who therefore, need to arrange their gluten free holiday in plenty of time. Today, in Italy, there are increasing numbers of restaurants that offer gluten-free menus for their customers, also thanks to the work of the Italian Coeliac Association, which has created a proper guidebook to allow you to tour all over Italy without meeting unpleasant surprises or having to go without the pleasure of a great holiday.
One good idea may be to rent a holiday home so as to be able to continue using the products you have at home, but touring around and visiting restaurants and certified establishments is also a great way to discover new tastes and flavours.
Travelling gets easier and easier, even when it needs to be gluten free, and since it is now possible to purchase gluten free on trains and planes, all you need to do is pack your bag and go!
Have you already looked at all the proposals? Discover them all!
Here's a small preview of the Villas thought for you!