Upon pension age, what is the best way to enjoy your free time if not by travelling? Whether alone or accompanied, those over the age of sixty are lucky enough
to be able to depart at any time and particularly out of high season, the perfect time to make the most of discounted tripsand the most beautiful destinations without being disturbed by tourists.
For a number of years, those who have celebrated at least sixty years have been at the forefront of an important trend in the growth of tourism.
After having worked for a lifetime and brought up children and grandchildren, why not enjoy a second youth travelling and enjoying long and relaxing vacations?
Organising a holiday when you are slightly older is no longer a problem. You can treat yourself to a vacation during the year without worrying too much about the cost and having to use up accumulated holidays. You can really enjoy the years considered to be the best of your life. Discover with us what is the perfect destination for senior travellers!
Where should you take your holiday after the age of sixty?
The duration of a standard vacation is around 10 days concentrated mainly in summer. In general, vacations for pensioners cover at least one or two weeks in 65% or even three weeks or up to two months in 25% of cases.
Apart from having a lot of time to organise their vacations, there is great freedom in choosing the period of year in which to travel. Those in this age group can make the most of other times during the year such as classic or long weekends, or additional trips for one or two weeks.
With respect to destinations, the most popular are those focused on culture, in fact the main purpose of trips are visits to museums and monuments, without forgetting the food and wine factor.
What place better than Italy to offer culture and culinary tradition in the same place?
Italy, the preferred destination for those senior travellers
Passion has no age and for travel lovers the years listed on the identity card have no meaning. Italy abounds in destinations suitable for all types of travellers, with delightful towns and museums, snow-topped mountains, sun-drenched beaches and countless natural landscapes.
One of the most frequently visited destinations is undoubtedly Emilia-Romagna, and the Romagnola Riviera in particular, an ideal vacation spot for all ages. With its traditional and customs maintained through the years Emilia-Romagna, is one of the preferred destinations for senior travellers. The health benefits of the sea air and the beach establishments that offer every type of activity and entertainment make this area one that is highly loved.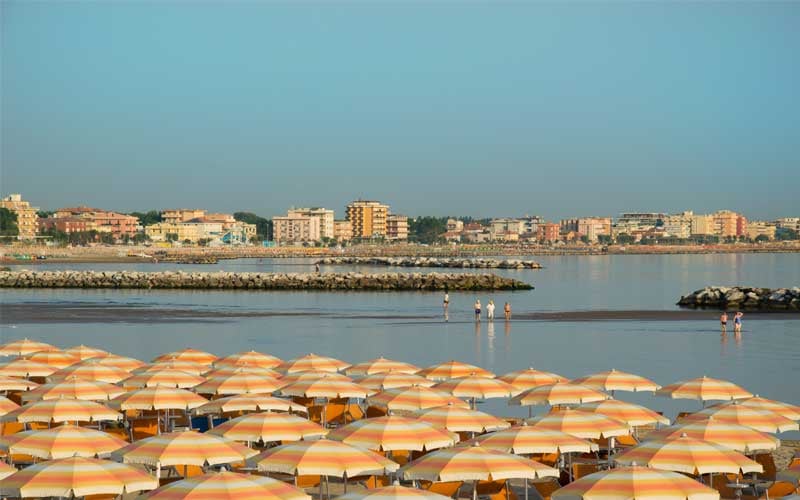 Senior travellers prefer the low season, when summer has only just begun, or the month of September, when the sun is not too hot and beaches are less crowded.
Umbria also often really memorable vacations. This small region is perfect for those who love to stay in historical towns surrounded by spectacular panoramas and for those who love the peace and relaxation that only the country can offer.
Apart from visits to wonderful medieval towns, ancient castles, churches and museums, there are magical natural sites, famous thermal spas and typical villages where you can taste regional culinary delicacies.
Le Marche Region, the land of a thousand opportunities, is no less important.
Hiking along the paths of Mount Sibillini, organising a picnic on the banks of Lake Cingoli or spending a pleasant evening in towns enjoying local celebrations and food and wine, are just some of the things you can do. Le Marche Region is a paradise of peace and tranquility.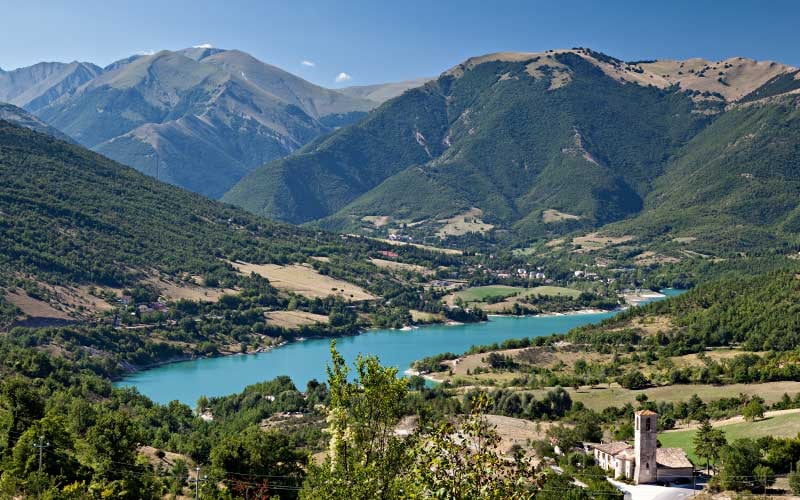 For those who prefer long warm days at the beach, all you need to do is visit the Adriatic Coast or the coveted Amalfi Coast, particularly during the low season. In Sicily, you can enjoy some of the most beautiful beaches in Italy and sample culinary specialties of the island that is most loved by pensioner tourists.
For those who like the over-sixties do not have time limitations for travel, the best time is between September and October, when the temperatures are lower and the prices are a lot more reasonable.
Italy, the perfect destination for senior travellers
Italy is a favourite with over-sixty year old tourists because it offers hundreds of different experiences without the need to engage in long and tiresome travel. You can choose a vacation in the mountains, relaxation under the sun on a golden beach, or sightseeing to an art city or small medieval towns. In short, there are many different vacation options all within Italy.
The tranquility of the Italian people, the fascinating sites and its culture make Italy a special destination for these tourists.
It does not matter what type of vacation you are looking for, you will find something in every season in Italy.
In Italy, tourism is very active at every time of the year, in fact in summer and winter the towns come alive with events and festivals welcoming many different types of tourists.
If the mountains are a little too demanding, Italy is rich in spectacular landscapes and hilly areas that are perfect for a visit with the mid-season climate. The autumn is perfect for making the most of the wine harvest and travelling between small wine-producing towns to sample the new wine. Those who love the city and urban spaces can enjoy visit to the great provincial capitals. Italian cities do not exceed one million inhabitants as do the other important European capitals but are just as alive and rich in history and culture.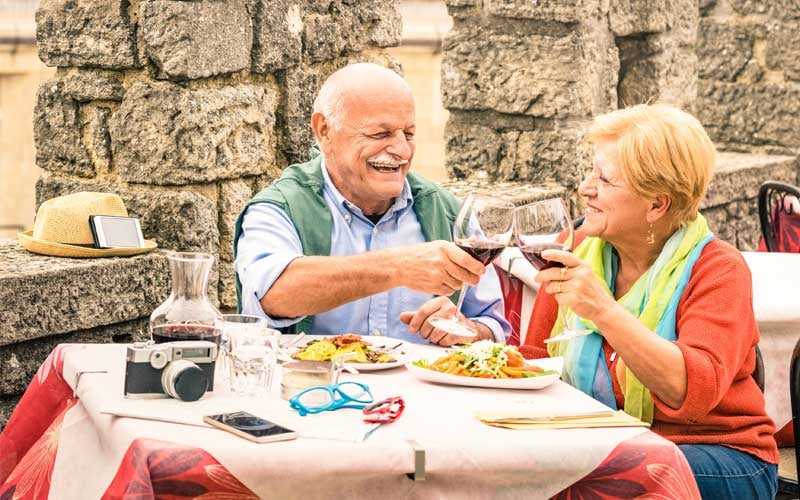 Sea, hills, mountains, museums, art cities, medieval towns: there is always something to see in Italy. You are constantly struck by something unexpected that leaves you in awe as you turn the corner of an Italian alley.

Another delight for the traveller is the chance to sample local specialties and sample tastes and flavours that do not exist in the home country. A part of Italian travel that is not to be missed.

Italy boasts a great variety of local recipes that change not only from one region to another or from one town to another, but sometimes even from one district to another.

Italy is so rich in things to see and do that a lifetime would not suffice!
But you can return whenever you wish!
For those over sixty, travel is like a return to the past accompanied by a little nostalgia for the first trip without children, like a second honeymoon or a road trip. All in the quest of an unforgettable experience. There are also those who want to make a dream come true, like renting a luxury residence or discovering a faraway destination.