Have you already decided how to celebrate the New Year? If not yet, here are some amazing events you could take part in, if you're coming to Italy. Whatever the choice is, as Italian custom dictates you cannot miss a dinner with lentils, besides uncorking a good bottle of sparkling wine and eating a slice of Panettone or Pandoro.
Celebrating New Year's Eve in a city square
In all main towns of central Italy people usually take part in the traditional celebrations held in the city square with fireworks and music. Others prefer to organise a dinner party with friends to wait together till midnight. Even discos and bars of the Riviera are very popular. Starting from South of Le Marche, in the charming and ancient village of Grottammare you can join the gala dinner and the so called 'ballo del cappello' (hat dance). In San Benedetto del Tronto, there's the event 'Pala Natale' with concerts, shows and games for kids. Ascoli Piceno celebrates the New Year's Eve in the square, with shows and music entertainment. Even in Fermo, Recanati, Macerata, Civitanova Marche, Porto San Giorgio and Porto Sant'Elpidio there are concerts and many other events not to be missed! Those ones who love night life can opt for the discos of the Riviera delle Palme, where dinners and theme parties are organised. Moving along the coast, there's Ancona the capital city of Le Marche region. Here celebrations are equally divided between two squares with music by famous artists and local bands. Senigallia offers the Ball held in Piazza del Duca square, the fireworks show at the Rocca Roveresca and an exclusive party in the famous building Rotonda sul mare. In the city of Pesaro, the main square Piazza del Popolo becomes the setting for live concerts of the 70's and 80's. People in Fano wait for the New Year at the local theatre 'Teatro della Fortuna'. In Le Marche hinterland, the city of Urbino is the protagonist with videos of the highlights of all year, performances by music groups and the anticipated countdown, during which people are offered slices of Panettone, sparkling wine and chocolate nougat.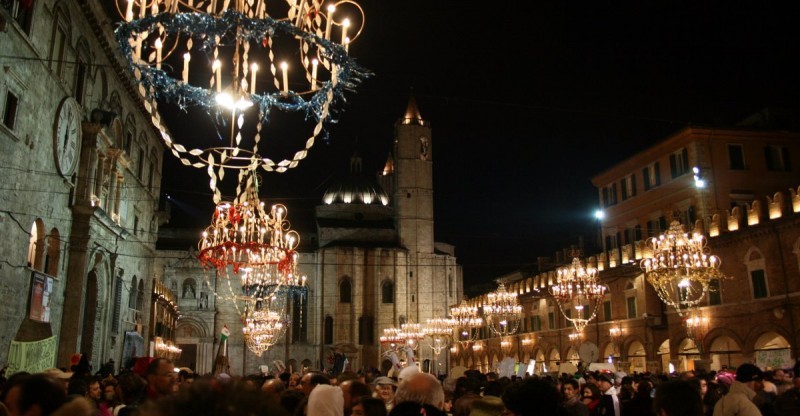 Celebrating New Year's Eve in a villa
Many people prefer celebrating the New Year at home or even better in a villa or agriturismo, to avoid the mess that inevitably arises during the most awaited night of the year. Spending the New Year's Eve in a villa is an increasingly frequent trend, as people can organise a pleasant dinner with friends and relatives but also have short holidays in a renowned city or ancient village. A great happy ending, don't you think? Another important aspect is surely the good quality dinner and let's be honest - restaurant menus are often 'high in price and restricted in choice'. In a villa you can eat and drink at very low prices. Even for families with kids it is the ideal solution; they can play board games or have fun with streamers, making this evening unique and childproof.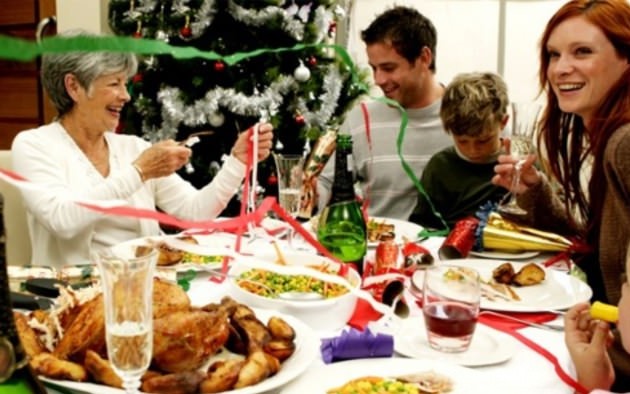 New Year's Eve traditions and customs
Every place has its own customs but there are some that you cannot miss for a real Made in Italy New Year's Eve. For the dinner party it is essential to wear something red as a good omen for the coming year. Lentils are a must for dinner and they're a symbol of money and prosperity. Even pomegranate and grapes are widely common. Among the most recurring traditions there are the fireworks, that enliven the party. And let's not forget the classic kiss under the mistletoe with the person you love. It will bring you luck and love! And as for any decent New Year's Eve, fun and toasting are the watchwords!