It is no secret that Italy is full of vacation homes with spectacular landscapes. From fine sandy beaches to lakes, from rolling hills to alpine peaks...there's plenty of choice!
Although there are places in the Bel Paese with changing scenarios at a minimum distance, it is important not to underestimate some aspects when choosing between a stay in a seaside villa and one in a countryside villa. It all depends on the type of holiday you are looking for, on the activities you can do, but above all on the needs and comforts for which you are not willing to compromise.

Come on, let's compare these two types of accommodation together!


The Seaside Villa

First of all, it is important to explain that this category includes not only villas directly overlooking the sea, but also those ones located within a short driving distance, usually up to 20-25 km from the coast. So yes, a villa can be both close to the sea and in the countryside at the same time, especially if you think of Italian regions such as Le Marche, Tuscany, Liguria and so on. Often they also have a swimming pool, which is now a must have in the tourist rental business.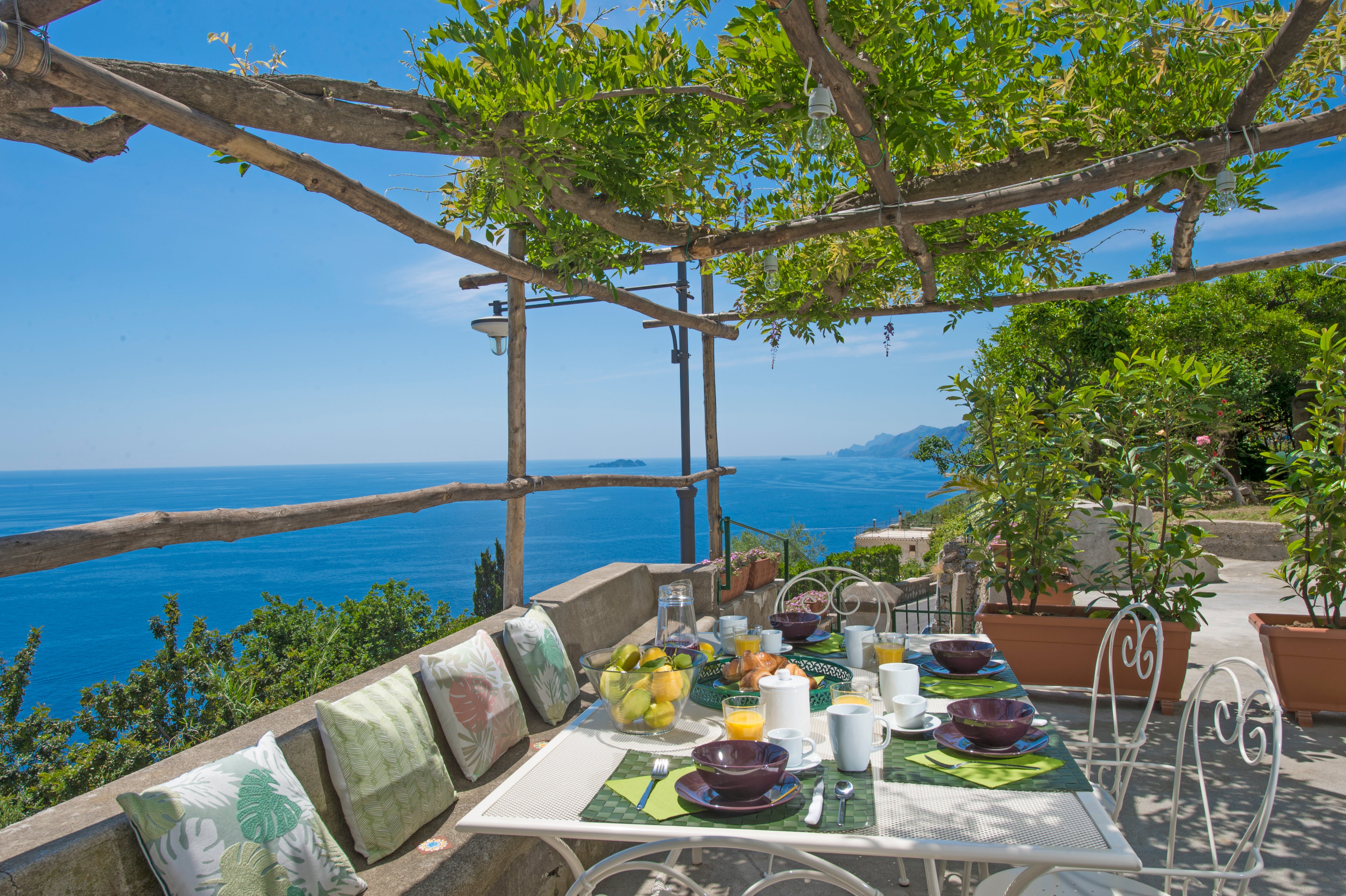 Pros

- Proximity to beaches: car journeys to reach the sea are shorter, which is especially good in summer when there is more traffic and you don't want to spend too much time in the car. Stress is less, especially when traveling with small children and pets.

- Air conditioning: generally temperatures towards the coast tend to be higher than in the hills, so it is easier to find structures with air-conditioned rooms.

- View: having breakfast on a panoramic terrace or diving into the pool while looking at the sea are unique experiences that seaside villas offer their guests.

- Water sports and activities: in addition to relaxing in the sun and taking refreshing baths, you can practice many types of water sports, take long walks by the sea and play beach volleyball.

- Entertainment, parties, events: seaside resorts generally offer more opportunities for recreation, especially in summer when the seafront comes alive until and shops stay open till late at night. It is certainly an ideal location for those who love nightlife in the clubs and evening walks.
- Services and public transport: attracting more tourists, everything is close at hand in the seaside resorts and the public transport network is also more efficient.

Cons

- Price: seaside villas are generally more expensive than those ones located further inland. Number of beds ebing equal, be prepared to spend more money if compared to a villa in the countryside.

- Availability: there is a huge demand for seaside villas and it is often difficult to find availability if you're booking too close to the departure date. If the destination you are looking for is a seaside resort, start planning your holiday in advance to have a wider choice.

- More crowded places: seaside resorts, especially the most exclusive ones, are more crowded. Restaurants fill up quickly and it is not always easy to find quiet beaches especially during the weekend when they are also attended by residents. But that's what makes booking a villa with pool a winning choice!
- Traveling with pets: if your priority is to spend time at the beach with your pets, make sure before you leave that the local bathing facilities are properly equipped or that free beaches where you can freely relax with your four-legged friends are present as well.


The Countryside Villa
The setting is that of the hinterland, between rolling hills, cultivated fields, vineyards and small villages. Mainly the villas in the countryside are expertly renovated rural houses and the swimming pool is their highlight.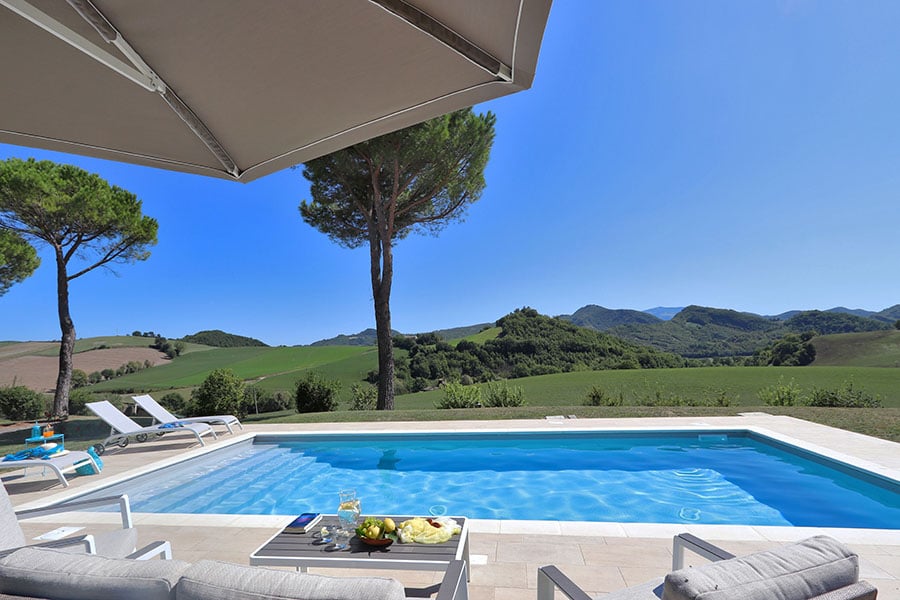 Pros

- Tranquility: due to their location, these accommodations guarantee relaxing stays and allow you to appreciate the slow rhythms of nature and the serenity of country life. The secluded settings surrounded by greenery ensure all the space you need, especially if you are traveling with family or friends and you like the idea of organizing pool parties or barbecues.

- Close contact with nature: walks along forest paths, trekking, cycling or horse riding tours. These are just some of the outdoor activities you can practice, surrounded by greenery!

- Temperatures: at certain altitudes and especially in the evening the air is less humid and temperatures more pleasant.

- Natural local products: often there are fruit trees and vegetable gardens cultivated by the owners themselves, so it is possible to eat seasonal fruit and vegetables. It may even happen to find on spot a few hens giving fresh eggs for breakfast every morning!

Cons

- Services and public transport: rural areas are generally less served in terms of public transport and it is possible that the nearest center is not just around the corner.

- Use of the car: to move around during your stay and reach the main centers you certainly need a car; especially if the villa is in a hill position, the use of other means such as bikes may not be suitable for those who are not trained

- Less entertainment: for inland destinations entertainment is mainly related to seasonal events, village festivals and historical commemorations.


Are you still undecided? Don't worry, Italy is the perfect destination for an on-going holiday and there are places that allow you to enjoy the relaxation of the countryside while being close to the entertainment of the beaches!