People visiting Le Marche for the first time are often unprepared for the culinary and handicraft richness of the territory. It won't be like doing shoppingin Via Monte Napoleone in Milan or in the crowded Via dei Condotti in Rome, but I assure you that once you get started you couldn't stop tasting, trying and...buying!
North to South of Le Marche, discover my selection of niche products to pack in your case and eat! Happy shopping to everyone;)
Cold cuts
Pork processing is a centuries-old tradition and nothing is wasted! There are delicious products like ciauscolo salami to spread on bread which you'll find especially in the South of Le Marche, salami of Fabriano, the delicious ham of Carpegna, sausages often preserved in oil, loins, coppa and finocchiella. Fresh cold cuts that you can buy at supermarkets are generally of good quality, but to enjoy the excellence of these products you'd better choose small local butchers or direct producers.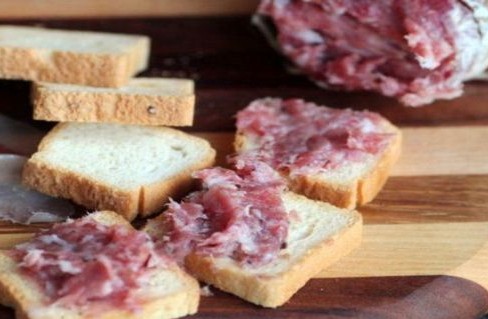 Cheese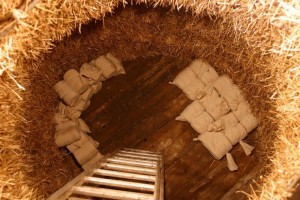 The typical cheese of Le Marche is pecorino and you'll find it in many varieties.
It is made with sheep's milk of spring season, when pastures are rich in flowers and aromatic plants.
Among the most popular variants there's the pecorino of the Sibillini Mountains, the San Giorgio - a seasoned pecorino with white pasta, the Casciotta of Urbino and pecorino di fossa (pit matured pecorino), famous for its special processing method, as it's aged in natural linen bags and stored in tufa pits.
Ask the seller to vacuum seal a piece and take it home!
Truffles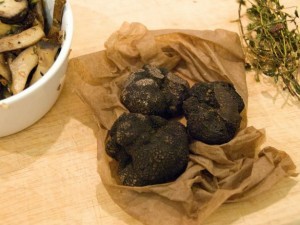 The most popular areas where you can buy and even eat them throughout the year are Acqualagna, Apecchio and Sant'Angelo in Vado, all territories in the province of Pesaro Urbino. Between late October and mid-November there are many festivals dedicated to white truffles. I recommend the one in Acqualagna, where you will find many sellers of this precious tubers in the main town square.
Cut it into thin slices on hot food, you should never cook it. Put it on an egg at the end of cooking, it's a real delight! Basic rules for storage: use a closed jar and wrap it in paper towels or bread paper. Remember to clean it just before use and do not peel it!!!
Honey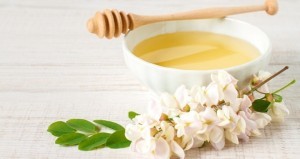 Beekeeping is widespread among Le Marche hills.
While driving around the villages of the region, you can easily find street signs indicating local producers selling their honey.
There are several varieties of this product; in addition to millefiori honey there is also acacia honey, chestnut honey, sunflower honey, sainfoin honey and honeydew. In all cases, it is a product of high quality, sweet, not very aromatic and light in color.
Oil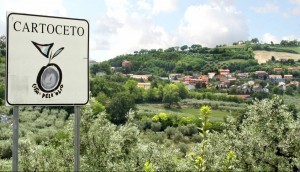 In Le Marche, about 22,000 companies deal with oil production.
In Cartoceto, in the province of Pesaro Urbino, you can find a PDO extra virgin olive oil to which a festival is dedicated every November.
Another unique variant of Le Marche extra virgin olive oil is the Piantone of Mogliano.
Wines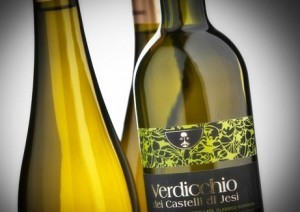 Well, there's a lot to say about wines...here I give you the names of some of the most famous variants: Rosso Conero, Rosso Piceno, Lacrima di Morro d'Alba, Bianco Piceno, Passerina, Verdicchio and the Vin Cotto (cooked wine) from the provinces of Ascoli Piceno, Fermo, Macerata and Ancona.
You can taste them served with some snacks in the many wine bars or directly in the producers' cellars.
Keeping up with the trends, you will find many companies organizing tastings and vineyard tours. It 'a unique and fun experience, which I recommend also to non-drinkers!
Clothing and accessories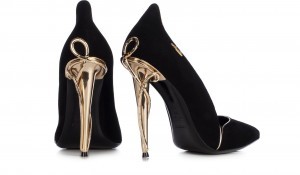 Did you know that Tod's and Loriblu are both companies with seat in Le Marche?
Shoes, bags, luxury accessories in the finest leathers are made here in Le Marche, in particular in the cities of Civitanova Marche, Montegranaro and Tolentino, one of the major leather centres. In these areas you can find many outlets, so let's go shopping!
The areas of Montappone and Massa Fermana are known for hats, which are even exported abroad. Offida is famous for the art of bobbin lace, practiced masterfully by local women.
Decorative objects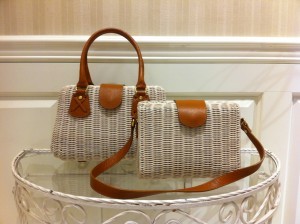 Let's start from ceramic; its main processing centres are Urbania, Urbino, Pesaro and Ascoli Piceno. In the workshops you can buy unique items and even customize them!
The working of wicker is one of the main activities in Mogliano and in the province of Macerata, to which has to be added the more recent reed and bamboo processing. Not only baskets but also fans, cigar holders, bags, sofas, chairs and various decorations. A perfect gift for your friends and family!
In Castelfidardo, in the province of Ancona, the history of the Italian accordion began. It is still made according to the traditions of 150 years ago, little done by machine and mostly by hand.