"Le Marche: all of Italy in a region" is really an excellent slogan to describe this land. In Le Marche you can find all the qualities that make Italy great.
In this amazing region, you can combine the beauty of the wild beaches of the Conero Riviera or the velvety beaches of San Benedetto del Tronto with the magnificence of the Apennines that characterise the entire inland region, just behind the hills that create world-famous wines.
What could be better than a trip in the mountains of Le Marche to escape the routine of city life? Before you leave, it could be useful to read the 10 things you should carry for a trek in Le Marche!
From the North to the South, from caves to sea reefs: Le Marche destinations
In Le Marche region, there is no shortage of important summits offering breath-taking views. These include the Mount Sibillini National Park, the regional parks of Mount Conero, Sasso Simone and Simoncello, Mount San Bartolo, the Rossa and Frasassi Gorge, the natural reserves of the Fiastra Abbey, the Torricchio Mountain, the Furlo Gorge and Mount San Vicino and Mount Canfaito.
Hiking, trekking, mountain biking, trailing, horse riding or just a simple walk to escape from the chaos of the city: Le Marche offers a huge array of mountain activities. The best times are spring and summer that with their long sunny days are perfect for a walk on Mount San Bartolo, close to Pesaro and overlooking the sea or trekking on the paths leading to Elcito, a tiny hamlet close to San Severino Marche sheltered on a spur and known by mountain lovers as the "Tibet of Le Marche".
In light of all this, it's best to be prepared about what to put in your backpack for a mountain trip.
Light and essential but without forgetting the indispensables: 10 things you should carry for a trek in Le Marche
Your trip undoubtedly starts with the preparation of your backpack. Here is a practical guide for the 10 things to bring with you on a mountain trip in Le Marche, to ensure that you are not weighed down or suddenly realise that you have left something at home.
1. Common sense
The first things you should carry for a trek is common sense. You don't need the slopes of the Himalayas to get into difficulty, especially if you are not an expert. The first thing that you should remember to bring to the mountain is a good dose of common sense. Those who love the mountains respect the rules and know that being an enthusiast means being prepared, the mountain can present dangers that you must be aware of and know how to deal with.
2. Energy Foods
It's always a good idea to have a variety of foods that can restore your energy in a short period of time should your sugar level crash. Particularly useful are the energy bars developed for sports practitioners, as well as the banana, a healthy source of potassium for muscles and chocolate.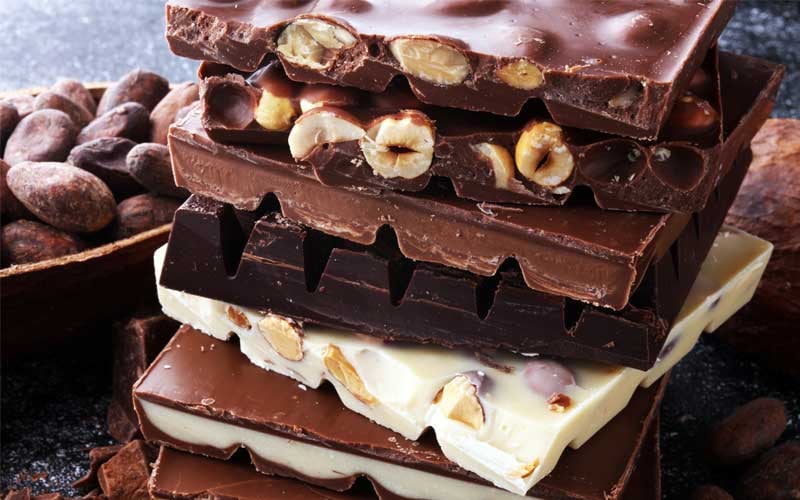 3. Your camera
It will undoubtedly be difficult to reach the top but the view will reward all your efforts. You must bring a camera to immortalize the moment of victory. There are many types. These range from the professional reflex with an array of replacement lenses to super-compact models that can still offer the highest quality. Be aware of their weight: everything will weigh on your shoulders!
4. Compass and map
Want to feel like amateur explorers? A compass and a map are musts for a trip into Le Marche mountains. They will be perfect for mapping the route and to find out exactly where you are at any time. Not perfect at orienteering? Don't worry, there are now special apps for trekking that use GPS to help out hikers. Sibillini Maps, for example, is an app about Mount Sibillini that can accompany you over more than 100 trekking routes.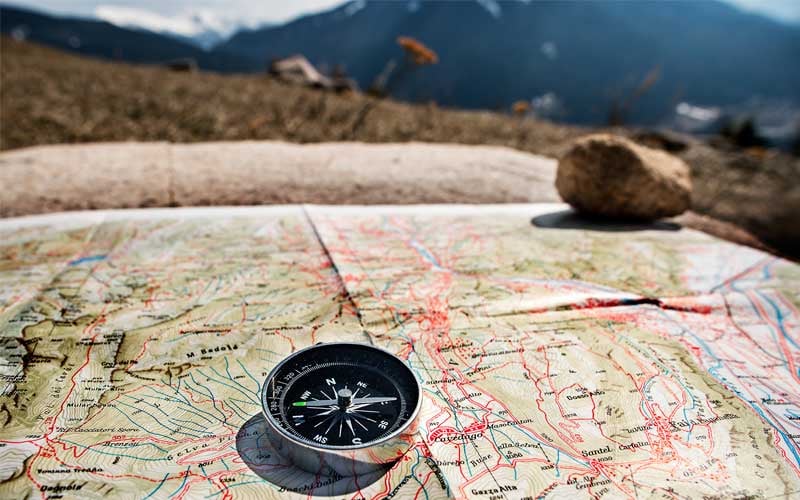 5. The key: layered clothing
Wearing a number of layers, perhaps light clothing made from technical fabric is always a better idea than wearing a smaller number of heavier items. They offer greater adaptation to various climates that can arise during a hike or a mountain bike trip. In Le Marche region, you can move in a short time from the 2.476 metres above sea level of Mount Vettore to the warmth of the Adriatic beaches. It's best to be ready for everything and think about all you'll need for a mountain trip.
6. Swiss Army Knife just like a real boy scout
Perhaps it is a little reminiscent of the camping scout but the Swiss Army Knife really has a hundred uses and can be useful in many situations. There are many types, sizes and costs, with infinite functions ranging from saws to screwdrivers and it can turn out to be the hiker's best friend. Make sure that it has a bottle opener: in Le Marche every hill produces amazing wine and a bottle of excellent wine can always make an appearance!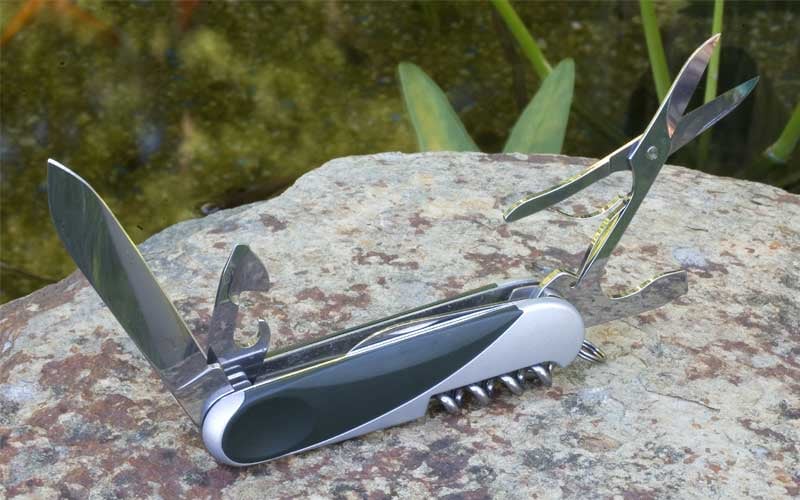 7. Typical Le Marche delicacies
A little bit of space in your backpack for something nice to eat can always be found. The time to eat comes even during the most demanding of hikes, even if it is just a picnic in contact with nature. Make sure that you don't weigh yourself down too much, particularly if you need to take off again, but lunch in the backpack is a must. The classic sandwich is perfect perhaps enriched with typical delicacies from Le Marche. Whether it is Ciauscolo del maceratese (a type of soft salami) or Carpegna Raw Ham, your meal will be just enough to revitalise and get you going. However, don't drink too much alcohol or sugary drinks.
8. Solar trekking panels
It's possible to be environmentally-conscious and connected at the same time. Where can you recharge your smartphone in the middle of a wood? The easy and eco-sustainable solution is solar panels for trekking, that can keep your device charged and prevent low battery. There are a range of models, the best are attached directly to your backpack and work as your walk. Because, let's be honest, what sort of hike would it be without a photo on Instagram?
9. Sunglasses and sun cream
Don't say anything to lovers of sun bathing but you tan more in the mountain than at the seaside. Would you spend a whole day at the beach without skin protection, particularly in mid-summer? Sunglasses and sun cream are a must for a hike in the mountains. They weigh little or nothing and the joy of avoiding sunburn after a day at 2,000 metres of altitude is inestimable.
10. First aid kit
Even if it is the last on our list, perhaps the first of the many things to put in your backpack for a mountain hike is a first aid kit. Your first aid kit should be in a special container that is waterproof if possible and contain plasters, bandages, disinfectant, latex gloves and scissors (at the very least). Insect repellent is also very useful.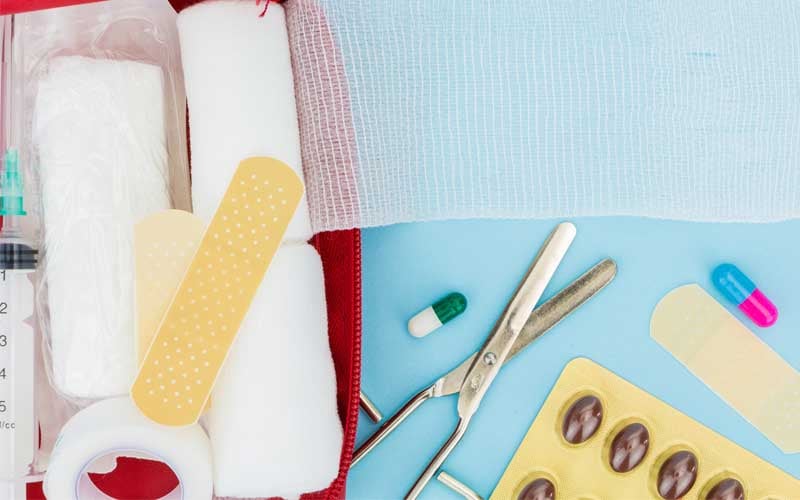 Backpack on and off to discover Le Marche
There is nothing better than slow tourism, at a slow pace, to discover a land such as Le Marche that changes at every metre and enclosures inestimable treasures within even its most remote corners. Backpack on, on foot or by bike, is one of the best ways to discover the authenticity of this land, perhaps starting with its mountains, far away from traffic and city chaos where you can best appreciate what nature has to offer.
Travelling from the inland to the coast will be a fascinating journey, full of unexpected surprises and the appeal of hidden and less known sites. For this very reason, our guide can help you determine what you should take on a mountain hike; travelling on foot in contact with real nature can be a source of unique emotions.
With an offer than combines art, history, culture, food and drink in a fairytale location just a few kilometres from the Apennine slopes and the Adriatic beaches, Le Marche is the place for spending a vacation that can make the whole family happy.
Finding the structure that is right for your needs and allows you to move in freedom is the first step in getting to know a region with a hundred different facets. A trip on foot, horseback or on a mountain bike on the paths of its amazing hills and mountains is not to be missed.