In Italy there is a very wide choice of places dedicated to the catering service.
From the exclusive restaurants of the great starred chefs, to the small shops with few places, passing through the wildest street food.
Food is also affected by new trends, so catering today offers very different experiences and, it is worth saying, for all budgets!
Let's discover together the most famous and particular ones, let's see how many you have already tried!
Trattoria
The trattoria is one of the symbolic places of Italian catering.
Often family-run, in a trattoria you can find a genuine, well-kept and simple environment where you can taste the traditional dishes of the place.
Generally, every trattoria has a strong dish, a dish prepared in a particular way for which it is renowned in the area.

It is possible that there is no fixed menu, this is because the products served depend on the seasons and the availability of the day, guaranteeing excellent quality at affordable prices.
Pizzeria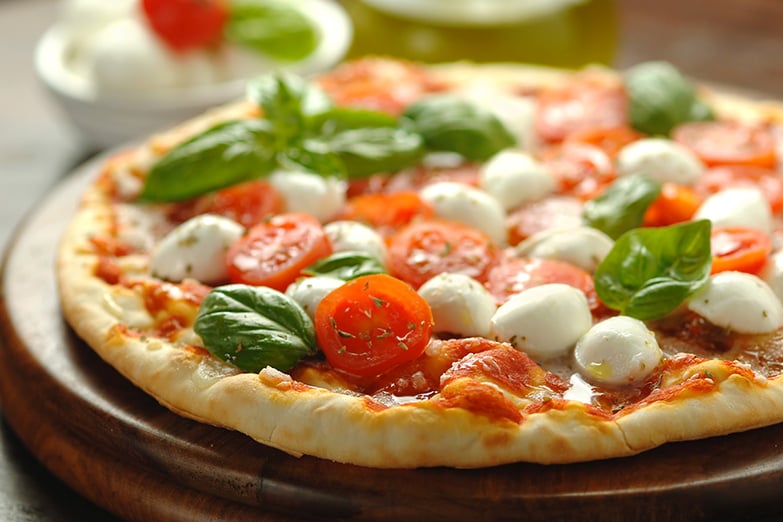 What could be more Italian than pizza?
And indeed Italy is dotted with pizzerias! Those of Naples have the primacy, but every area of Italy has specialised in no less tasty variations!

In addition to pizza there are often snacks and appetizers, desserts and often complete menus as an alternative to pizza to satisfy everyone.
But pizza isn't just for dinner! It's the perfect snack any time of the day. For this reason, in Italy, in addition to the classic pizzerias, you will find clubs - usually very small - along the streets of the center that prepare ''pizza slices ".
Starred restaurant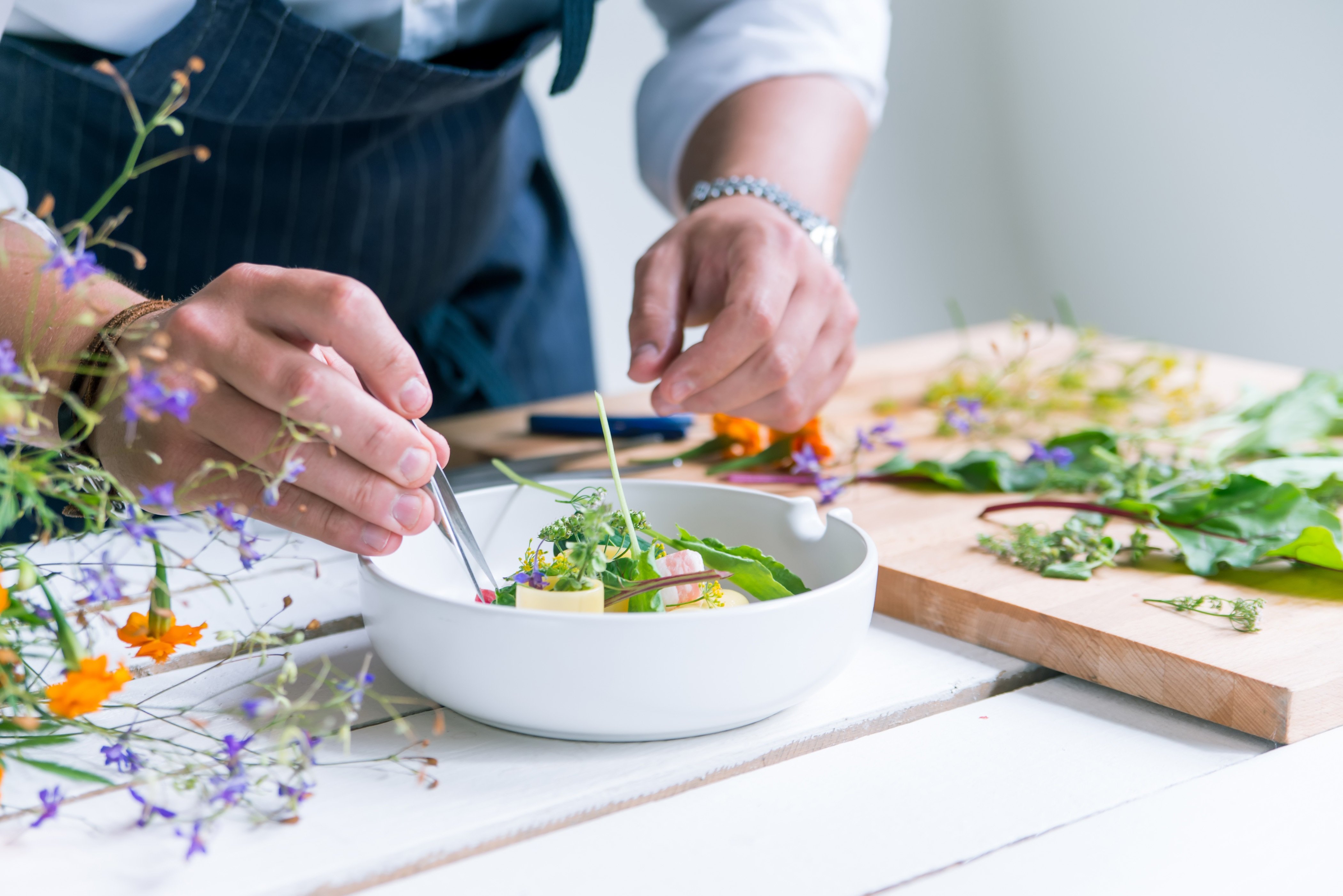 For a unique culinary experience, the starred restaurant is a guarantee.
You can try combinations of flavours and ingredients that you would never have thought of! Of course, the costs are sometimes considerable and even booking may not be easy. If you have decided to opt for this solution, move well in advance - especially if it's for a special occasion!
Agriturismo
Many small farms have evolved over the years, expanding their business with catering and hospitality services. This is how agritourism originated.
Often they are places immersed in nature, surrounded by the fields worked by the owners who serve in the restaurant products grown by themselves or meat from their farms, in a convivial and family atmosphere.
Enoteca
The wine shop is a place specialising in wine tastings and sales .
It is usually presented as a small restaurant, full of shelves with wines of all kinds, often linked to local productions. The manager knows every single wine in the restaurant and will be able to illustrate every feature, allowing you taste unknown labels that best match your tastes.
It is a perfect experience for the aperitif, to live and taste without haste, combining a good glass of wine with some local products.

Many premises include the tasting of products in the price of the glass, others instead give the opportunity to select the accompaniment from a real menu.
Tasting in the wine cellar and educational farm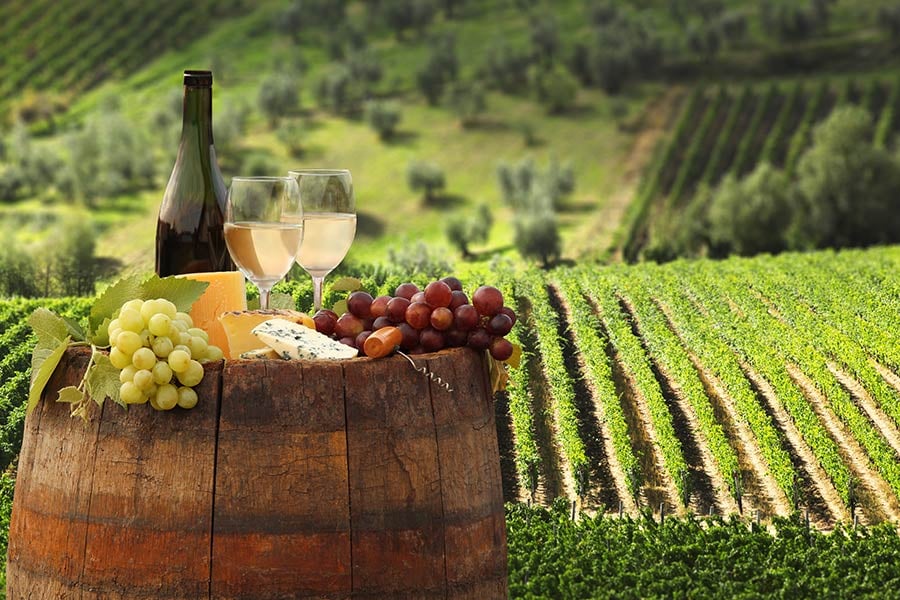 If you are in the right area, the best idea is definitely to go straight to the cellar!
A great solution for spending a day outdoors, visiting the vineyards and cellars, learning all about the processing cycles until tasting!
In addition to the visit to the winery, in recent years many farms have also opened their doors to tourists offering different experiences, such as workshops and cooking classes, to get involved in the production process!
Pop Up Restaurant
Recently "pop up restaurants" have taken hold, which are open for limited periods offering experimental menus of great impact.
They are often found in singular places, such as small villages on the sea or more remote villages in the mountains, combining the culinary experience with the possibility of spending a day exploring new places.
Home restaurant
When the love for cooking leads to opening one's home to the public, the restaurant at home is born!
These are private houses used as a restaurant, which are obviously examined and checked to ensure compliance with the necessary hygiene and safety criteria.
Entering a home environment, in which you can enjoy traditional dishes prepared with care and without haste, chatting and exchanging recipes, is a really special gift to be made at least once.

There are websites where you can locate home restaurants and book comfortably online, choosing between different dishes.
Street food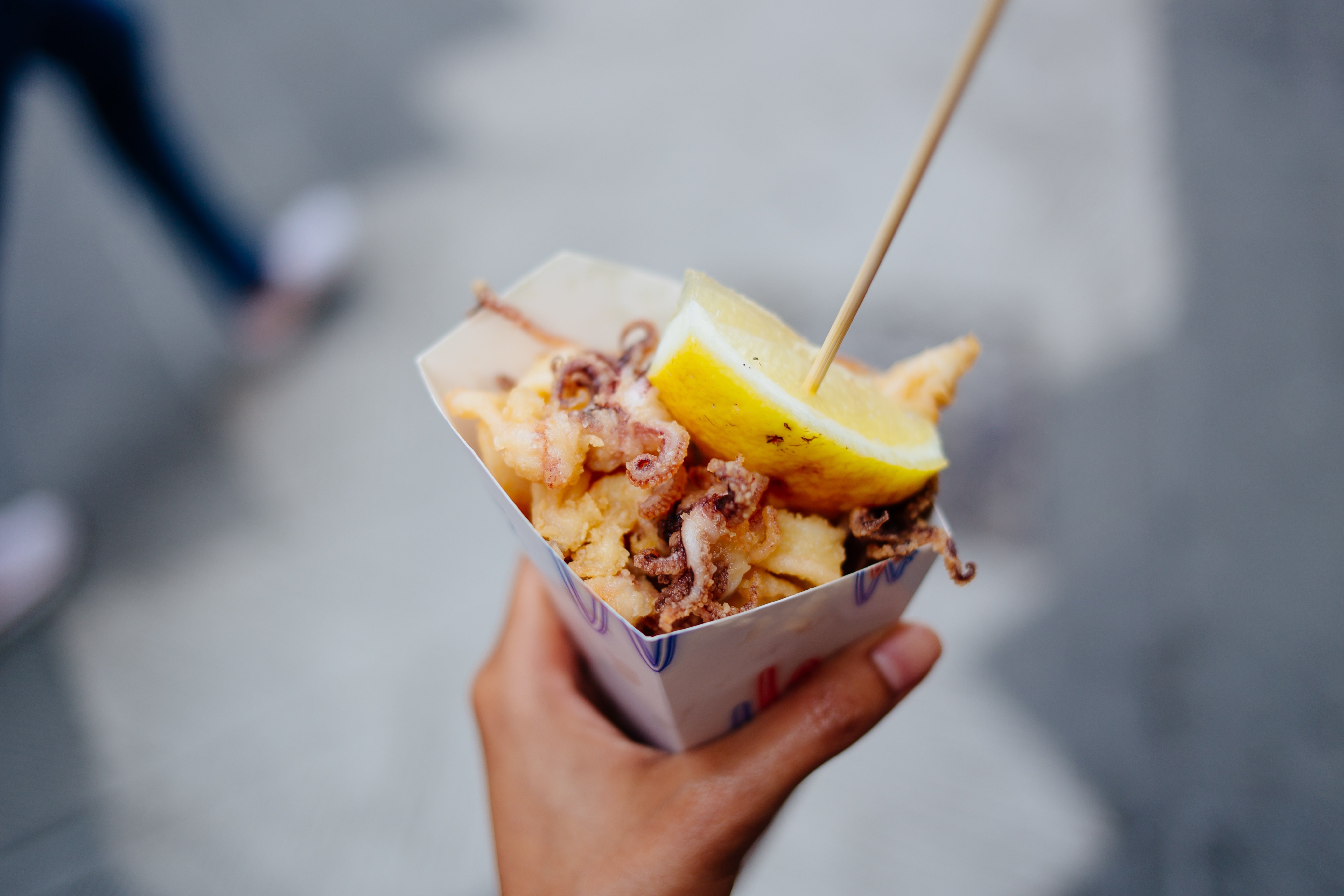 When you drive around Italy, you will often find vans with a small kitchen and some seats next to them. It is nice to see how from north to south different dishes are offered this way, such as street polenta in the northern regions, sandwiches with porchetta in central Italy, the so called 'cuoppo' which is made of fried vegetables and seafood in the area of Naples or the famous arancini in Sicily.
Street food is so appreciated that themed festivals are often organised, during which numerous food trucks prepare different dishes, with the possibility of traveling between recipes of the north and south in a few steps.
Local market
Colourful, noisy, lively...the local market is the beating heart of every town and city in Italy. Outdoors or indoors, products from local farms are sold here during the day, with a wide variety of choice of vegetables, fruits, dairy products, meat and fish.
Often, sometimes even in the evening, in these places offer the chance to stop and taste the local products in unpretentious surroundings that create a unique atmosphere that fully reflects the authenticity of Italian cuisine.
Traditional Italian Bottega
The bottega is a small artisan activity, usually family-run and used to be widespread in Italy. Inside there was everything, from bread, to cold cuts, to pasta.
Some shops have resisted the ruthless competition of supermarkets and have created their niche market, offering customers delicacies and high quality products by adding a few tables inside the restaurant or in the vicinity, giving you the opportunity to enjoy excellent products in an informal and genuine climate.
Country festival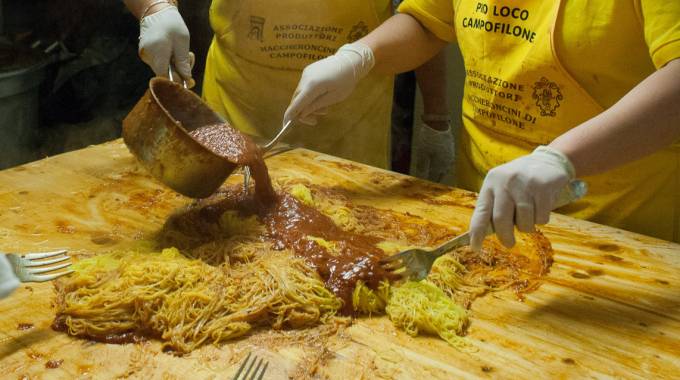 The village festival is the largest outdoor restaurant experience that enlivens summertime in Italy! Between music, shows and games, the inhabitants of even the smallest villages gather every year to prepare the succulent traditional dishes, to be served to tourists and fellow townsfolk.
To eat at the village festivals requires a little patience, because the dishes are prepared on the spot and you may have to wait in line, even before you have secured a table.
Well, here ends my short story on the types of Italian catering!
It's time to organise a journey to discover the many facets Italian cuisine!!