Among the most important appointments of its kind on an international level, the White Truffle Fair in Acqualagna takes place from late October until early November. Truffle traders, food stands, craftsmen and special guests of the Italian cuisine and show business wait for you in the center of this small town of Le Marche, in the province of Pesaro and Urbino.
Fresh truffle all year long in Acqualagna!
In the heart of Le Marche Apennines, Acqualagna is known as the Capital of fresh truffle, which is actually gathered and marketed in every season. The territory is home to 2/3 of the entire national production of truffles and holds the record in sales! Needless to say, this precious tuber has a key part in the local economy and there are several companies that process and sell it worldwide. Concerning cooking, there's no shortage of exquisite dishes based on truffle, such as tagliatelle, croutons or a simple omelette, accompanied with fine wines and genuine oils. If truffle is not really within your reach, you can always console yourself with some excellent truffle oil, sauces and cheeses that can be bought in the different stores or stands.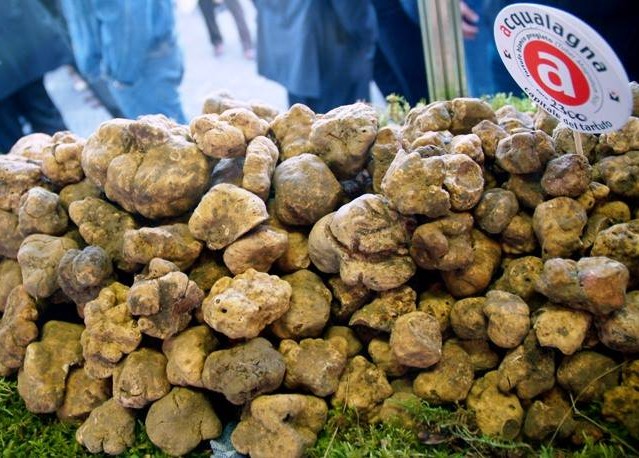 The White Truffle Fair
Acqualagna hosts three different fairs throughout the year: that of Black Truffle in February, that of Black Summer Truffle in August and finally, the most important one dedicated to White Truffle, which takes place since 1965 between the end of October and the first three weekends of November (Saturday and Sunday). The main square of the town is set up with stands by the fresh truffle traders; you'll find also fresh and dried mushrooms, truffle sauces and oils. Usually these sellers prepare small packages with selected truffles sold at convenient prices - a great occasion to enrich a first dish and give yourself a treat without spending a fortune! If you are interested in buying some truffle, remember that prices are updated by the truffle exchange available on this page: http://acqualagna.com/fiere-tartufo/borsa-tartufo/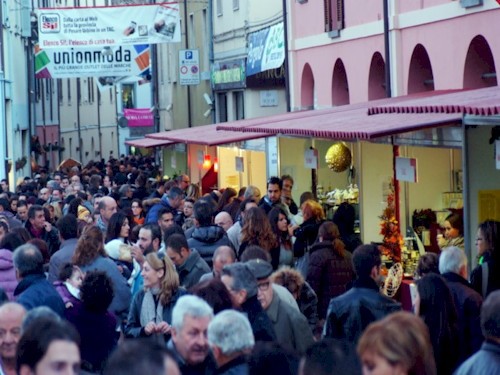 One side of the square is for the food and drink stands managed by the local restaurants, which serve for the occasion traditional dishes at very competitive prices. In the streets around the square there are many local producers selling their products (honey, meat, beer, wine), craftsmen and hobbyists. Every year I can't pass up my little bag of chestnuts and a glass of mulled wine! All shops are open during the festival, so you can also opt for some shopping. If you want some tips, feel free to write me in the comments!


Next to the square stands Palazzo del Gusto, a space created to promote the territory suggesting some food and wine tours for the discovery of the specialties that the region offers. Continuing your walk you will get to Palatartufo, a pavilion of more than 5000 square metres divided into two major areas: one dedicated to food, with truffle delicacies and lots of excellence from all over Italy (Sicily, Puglia, Umbria, Emilia Romagna, etc. ); the other one is focused on crafts, particularly on the furniture sector, on fireplaces and on stone. Obviously there are cooking shows which are so tranding right now; Italian chefs and TV celebrities compete in the kitchen of the so called Salotto da Gustare, a building where tastings are also organised.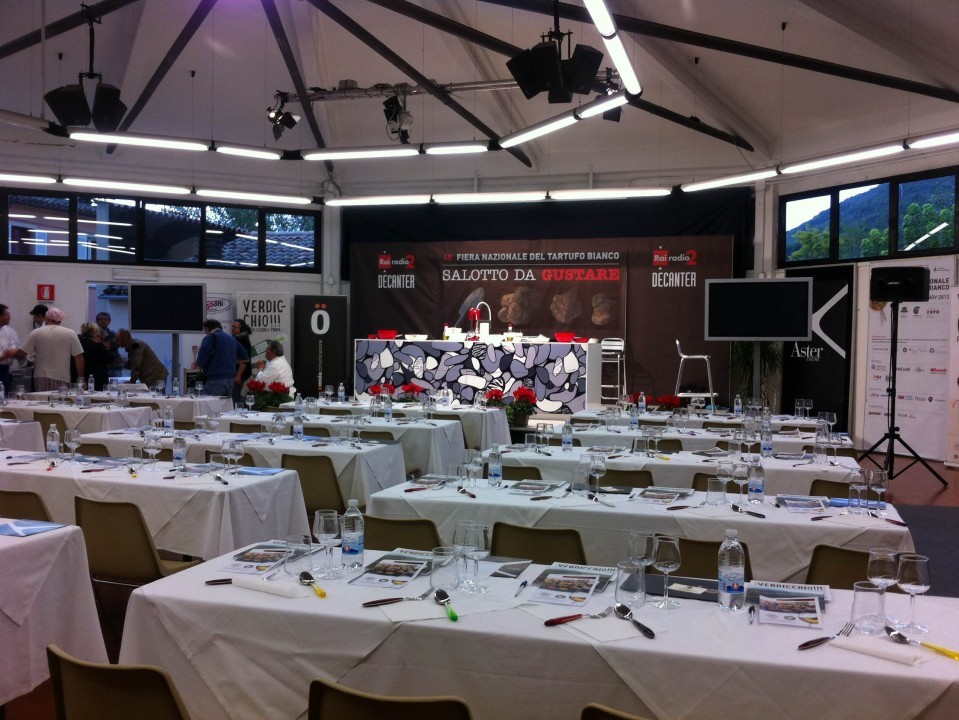 Maybe I'm biased, but if you've never been to Acqualagna before, it is worth walking away from truffles for a while and visiting some of its most charming places, such as the birthplace of Enrico Mattei, the Furlo Gorge, now a national nature reserve, the abbey of San Vincenzo and the sanctuary of Pelingo.
Info & Tips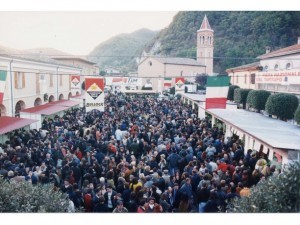 If you travel by car, you'll have no trouble parking it as during the event many spaces are set up in the immediate vicinity of the fair. If you come with a camper, you can find a special gathering point in Via Kennedy; there are also special agreements including free entry to museums, reductions on some restaurants' menus, organised lunches and dinners. As I live in Acqualagna, you can believe me when I say that this town is a real oasis of peace and tranquility. However, during the fair there are visitors from all over the world and some hours become off-limits if you want to enjoy your walk and most of all, if you want to buy some truffles! Mornings are quiet enough and it will be much easier for you to negotiate with the sellers, taste the various products, walk through the streets. If eating is what interests you the most, then be aware that seating in the square stands is very limited, so it might be difficult to stuff yourself without any stress. During this period, restaurants offer menus based on truffle as well as à la carte and prices are not excessive. Of course, booking is a must! Look at the club Friends of Acqualagna, offering various advantages including discounts on purchases from producers and on restaurants. Finally, I remind you that in Acqualagna fresh truffle can be eaten at all times, so whenever you want to taste it just take your car and leave!