It would be nice to pack your suitcase and leave at any time, but it is not always possible!
Calendar in hand, we try to fit everything in between school, work and family commitments, but late July and August seem to be the only possible periods. But then there's the heat, the crowded beaches, the traffic queues and sky-high prices!
Those of us who work in tourism are well aware that the low and mid-season are perfect for holidays and have a lot of advantages, it just takes a little organisation and you're good to go!
Holidays during Low and Mid-season
First, let's try to understand together what is meant by low and mid-season.
For holiday homes in central Italy the low season includes the periods from February to April and from November to December, while mid-season refers to the months between May and June and then September and October.
These are times when most people do not have the opportunity to go on holiday, especially due to work- and school-related issues.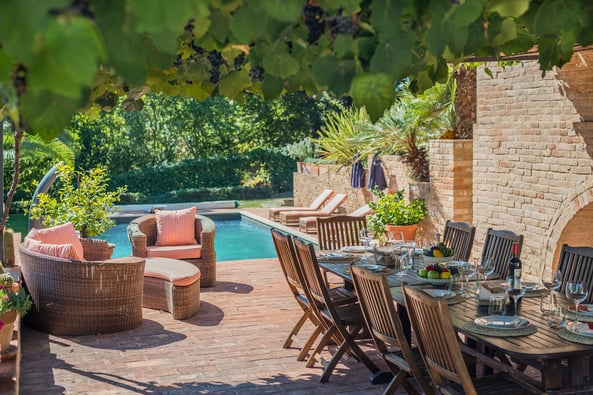 We know what you're thinking…"it would be nice to be able to arrange holidays at times of the year when you don't usually have a vacation, but how do you do it?"
Of course, planning an "out of season" holiday is not so immediate: you need a bit of organisation and a hint of resourcefulness.
One important time is, for example, the beginning of the year, when you have to submit your annual leave plan at work. Don't get caught unprepared! If you have already worked out which off-season period you can fit in around your commitments, you have already done half the work and can propose the desired period without bothering anyone.
Now we must ask another question... why do low and mid-season holidays have all these advantages? Read more...


The advantages of a holiday during Low and Mid-season
Take note of the benefits:

- advantageous prices: this is probably the most important aspect! During low and mid-season the rates are more advantageous, given the low number of tourists, but the quality of the accommodation is exactly the same. So, low cost but quality travel!
- More availability = more choice: in low and mid-season it will be easier to find free accommodation. Perhaps the villa you have always found occupied in August will be free and bookable at a lower price!

- Flexibility: often in high season, stays require a minimum number of nights and well-defined days for check-in/out; outside the season, however, there is greater flexibility and the possibility of short stays.
- Mild climate: in these months the Mediterranean climate offers clear days and pleasant temperatures especially during the day, allowing you to enjoy the days without suffocating heat or the harshest winter temperatures.
- Less crowded places: visiting a new place without overwhelming crowds is an absolute pleasure! Walking through the historic towns and villages in peace is the added value of an off-season holiday!
- Better services: thanks to the lower number of tourists, services will also be facilitated. From restaurants, to means of transport, to access to museums. Even the tour operators themselves will have more time to accommodate you in every request.
There is only one small downside: friends and colleagues who will meet you with a hint of envy! ;)
Some more tips
Now that we've explained how to organise yourself, we'd like to give you a few more tips to make the most of your off-season trip.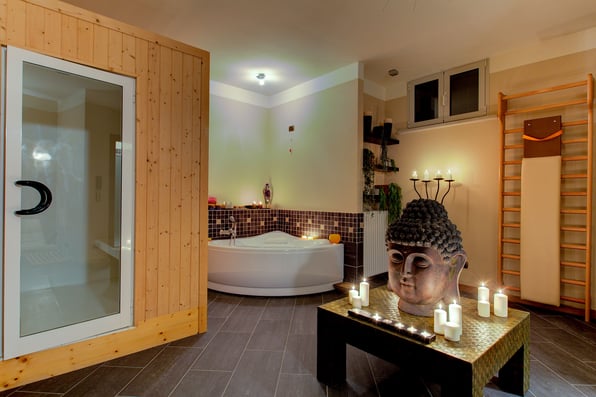 Take note:
- more trips during the year: after the hurdle of organisation, the savings of holidays in low and mid-season gives you the opportunity to make even more trips in the same year, perhaps shorter but no less intense.

- Last minute packages and offers: in addition to the already discounted rates, during the low and mid-season there are the best last-minute offers. Subscribe to newsletters to stay up to date and enjoy more benefits.
- Amenities: take advantage of the lower rates of the accommodation to treat yourself to some extra comforts, such as choosing the villa with sauna and jacuzzi, booking a dinner with the chef in the villa, having a wine tasting or renting bikes with delivery directly to the villa.
Have we convinced you? It takes a bit of strategy and commitment but it's worth it: the result is guaranteed!