Sicily or the Alps? Beach or the Mountains? Snow or Suntan? Stop! Central Italy is one of the most popular tourist destinations because it has everything
that a tourist could ask for, but in in a single area. Scenery and locations of every type, from mountains to beaches, art, traditions, events, food and wine, small villages and large towns, are only ever a few kilometres away.
Tuscany is now well known and popular with the internationally famous, but even the less-well-known Umbria, Le Marche and the Abruzzi are taking their place in the spotlight, thanks to the authentic tourist experiences they can offer visitors, first hand. And of course, Emilia Romagna needs no introduction, since it has always been on the crest of the tourism wave, thanks to its riviera and inland, the historic villages, nestling in the Apennine Mountains.
If you're looking for an unforgettable holiday that will keep the whole family happy, then you are going to be spoilt for choice with everything that Central Italy has to offer, including natural oases, villages where time seems to stand still, archaeological areas, and important museums that are still relatively unknown. These ideas in the heart of Italy are sure to appeal to those who are thinking about their next summer holiday or an autumn mini-break - definitely a charming way to enjoy the area.
But if you want a truly memorable holiday, the important thing is to come prepared.
Here's a list of what to pack for a summer holiday in central Italy

Swimwear
An excellent tip is never to forget your swimming costume and sun cream. Every opportunity is a good one to enjoy a refreshing dip on the hot summer days. As well as the two seas that embrace Central Italy, we also have lakes, such as Trasimeno, where there are actual beaches, or Lake Fiastra, surrounded by a stunning hillscape at the foot of the Sibillini Mountains. Not making the most of the many kilometres of beaches and warm sunshine would be an absolute shame, so get ready to relax and to enjoy the sea and the sunshine before you throw yourselves into the nightlife of the Riviera Romagnola.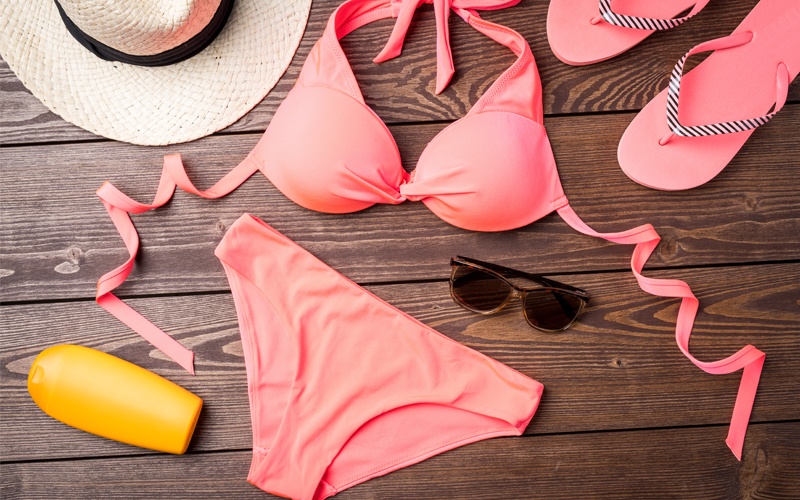 Comfy clothes and footwear
It's easy enough to say, but this is an essential part of preparing for travel. What is the best way to pack a suitcase intelligently? What to pack for a summer holiday in central Italy? First of all, don't forget to layer your outfits. Choose comfy sneakers or walking shoes – you won't want to suffer the mediaeval cobbles in your evening heels! Italy is of course the world's fashion capital and therefore, make room for neutral shades and white T-shirts you can wear anywhere. A good rule is not to forget your windbreaker: in Central Italy, there is just a short distance between the sea and the mountains, and a warmer jacket could really come in handy.
A camera – better compact
What could be better than a holiday for taking some great snaps to remember the great times on the beach or in some Central Italian city? And with all the smartphones and social networks just waiting for us to publish our live moments, it is becoming rarer and rarer to take a camera anywhere - especially if it's a larger model - unless you are a genuine enthusiast. If you're about to set out, we recommend that you take a compact camera with you: a small camera that will let you take beautiful shots that you can keep in an album or publish on Instagram.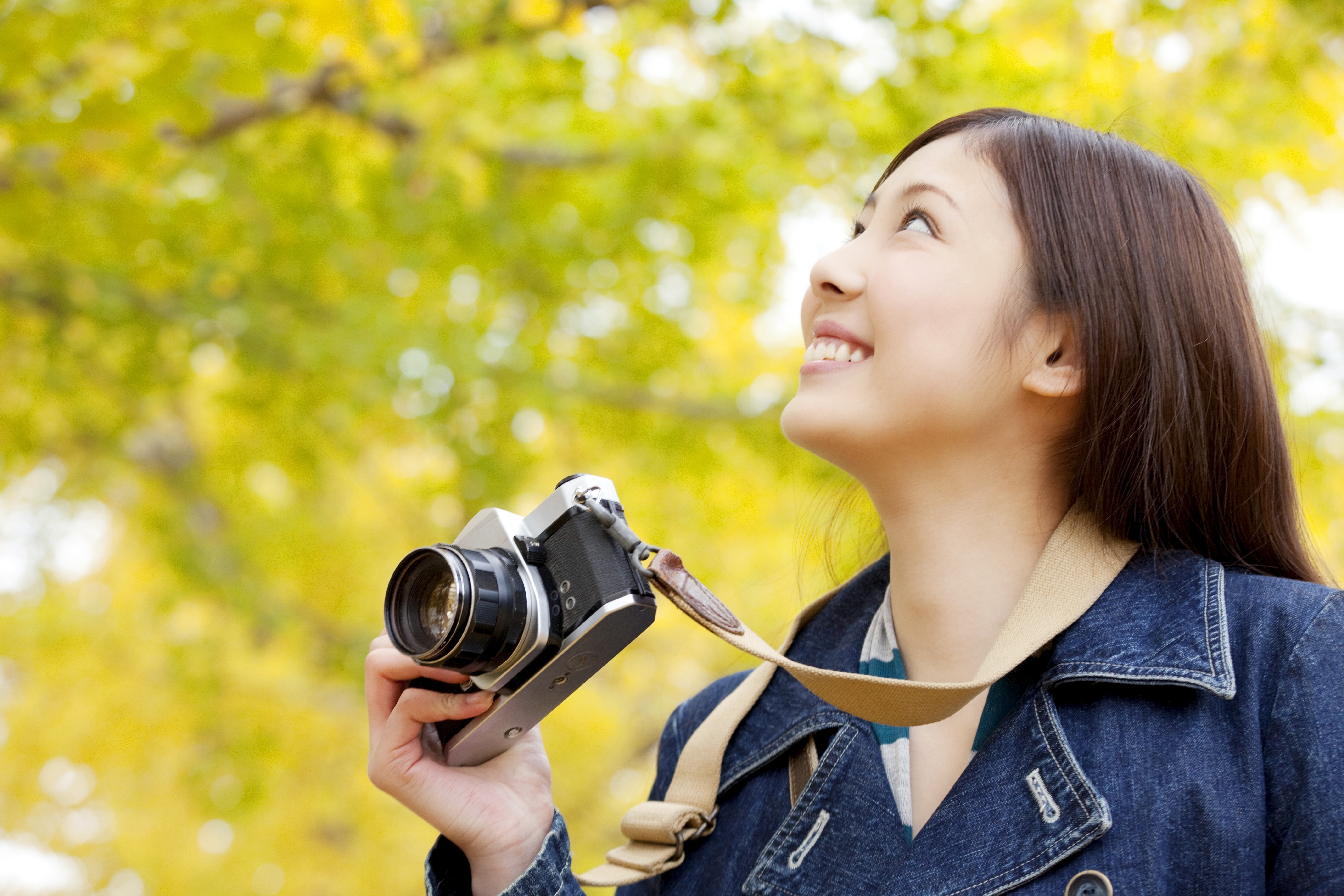 Battery chargers for your tech
Even on holiday, lots of us can't be without our high-tech gadgets, and every traveller worth his or her salt can't be without a tech travel kit. But what should it contain? In your list of what to pack for a summer holiday in central Italy, the first item to go in your case should be a charger. If your battery should run out halfway through the journey, then you'd miss out on the envious comments of your fellow workers, stuck in the office while you are enjoying drinks before dinner on a terrace in Umbria. Your tech travel kit should also contain your tablet, laptop, MP3 player, GPS and anything else you can think of.
Documents
It's strange to think that such a mundane thing should end up among the things to remember, but you'll be surprised to see just how many people forget to pack their travel tickets, ID, hotel reservations or car hire info. Make sure you have printed everything and take it with you. We always check to make sure everything has been printed and packed. We also always recommend making a scanned copy of all your travel documents, such as your passport, driving licence, health insurance card, etc. These documents can be uploaded to the cloud, and left offline to allow them to be consulted at any time.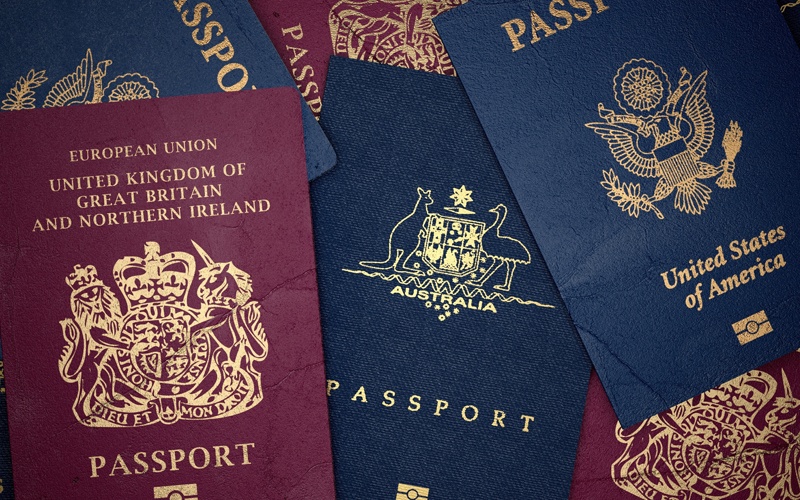 First aid kit and medicines
To make sure you don't run into any problems and your holiday goes as smoothly as possible, you should plan for those small inconveniences or problems that might affect your time away. When you're far from home, you don't always have everything in easy reach; that's why you should organise a small first aid kit with the medicines and items you need to deal with those unforeseen health problems.
Bringing your own medicines from home, will keep unwanted surprises away and also save you the problem of trying to find the duty pharmacy at night.
Empty space
Now this might seem like an unusual thing to find in a list of what to pack for a summer holiday in central Italy, but we're sure you don't want to find yourself without even a little room in your car or your suitcase. The risk here is not being able to bring home even a single bottle of that marvellous Umbrian wine you tasted during your stay in Montefalco, or having to leave one of those fantastic truffle products with their incomparable aroma that you enjoyed so much in one of the restaurants in Acqualagna, in the Marches. So make sure you leave a little space to let you bring home a taste of those flavours and aromas you discovered on holiday, and then, when you use them during the cold winter months, it will be like taking a trip through time and space, back to your holiday in Central Italy.
Enjoy a book
The weather and the peace and quiet you can find in Central Italy make it the ideal location for relaxing with a good book. So, if we're talking about what to pack for a summer holiday in central Italy, then you shouldn't forget a good book to enjoy while you're there. A lounger under a beach umbrella or a bench in a park, in the shade of some oak trees: the perfect way to spend an hour relaxing with a good book. You could try out an Italian writer, maybe one who sets their books in the places you'll be visiting, or you could choose the latest book by your favourite novelist. And for those of you who would like to learn some recipes from local Emilian or Marches cuisine, you could start with a simple cookbook and then choose one of the many cookery courses available throughout the area.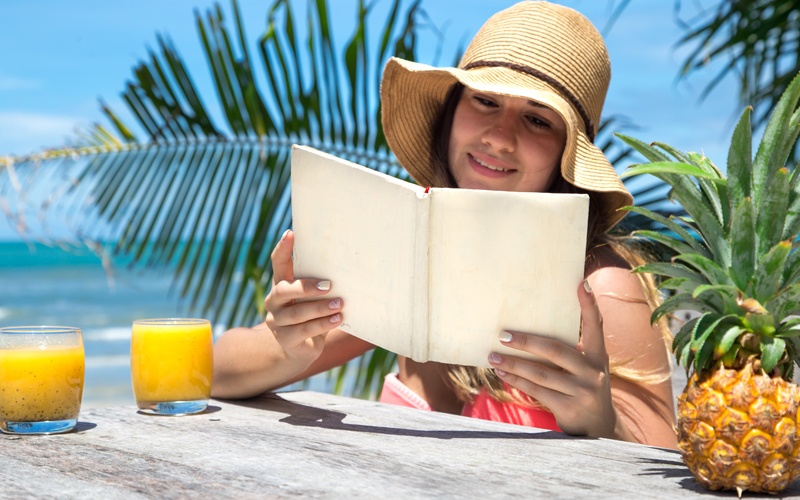 Let Central Italy surprise you
Italy is full of treasures and wonders, wherever you go, but the part that is most authentic and still not changed too much by mass tourism is its centre. With our tips about what to pack for a summer holiday in central Italy, you can find a wealth of treasures that are still some way off the beaten track and therefore, better preserved. From the peaks of the Sibillini mountains to the caves of Frasassi; the cliffs of Conero to the beaches of Romagna. And also, Marmore Falls and the course of the Tiber. Then there are abbeys, castles, small hamlets and cities with their wealth of art and history, such as Gubbio and Urbino. In Central Italy, there's a surprise around every corner!