Putting the right effort into choosing a house for your next holidays is essential to reduce the risk of dissatisfaction on arrival. No tricks or secrets, you only have to keep in mind your own needs and those things you don't want to give up on. All the information to choose a holiday house is available online with just one click, so read it carefully and ask your agent for clarification if necessary.
Some of my useful tips about how to choose a holiday house




Timing
First come first served! If you already have a clear idea about the destination, don't waste your time and start the search in advance. You will find a wider choice and great offers for early bookings. To give you an example, if your holidays are in August, you can already start the search in October or November.



Budget
Having in mind a budget of expenses to respect is essential. If you are leaving with your family it will be easy to define a limit; whereas if you travel in a group you have first to reach a limit suitable for everyone. However, those travelling in groups will have a better chance of finding very nice accommodation and sharing the costs ;)
Location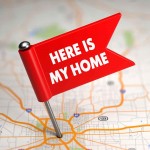 Generally you can choose between different contexts: from the highest privacy at the countryside to that of a place in the town centre, a sea view place or in the hills but only a few kilometres from the coast.
The choice will depend on the type of holiday you are looking for and how much you plan to use your car during your stay.
Before making a decision, look at the distances to the nearest service center and major attractions you'd like to visit.

Rooms and bathrooms
Each structure has a maximum capacity, number of bedrooms and number of bathrooms. A few more children under 3 years will certainly be accepted, but it probably won't be possible to over occupy the villa.
Try to imagine where everyone will sleep in the various rooms and possibilities of bathroom sharing.
That way you will avoid the stress of doing it on arrival and you'll just be ready to enjoy your holidays!

Pet-friendly accommodations
An extra search filter concerns pets.
Actually not all villas allow animals during the stay. Add this requirement to your search and if it's important for you, make sure the property is fenced in by carefully reading the descriptions or asking the agent.

Must-have comfort and equipment
If there are facilities or services that you can not do without when you are on holiday it's better for you to check that they are present before booking: air conditioning, wi-fi, dishwasher, etc.
Usually there is a list with all available equipment and any additional costs in the property description.
Now that you know how to choose a holiday house to meet your own needs, why don't you have a look at those three villas equippet with all comforts?