The price of a stay in a holiday home is determined by many factors including property capacity, exclusivity of the location, facilities and services.
Today booking your dream villa is quick and easy thanks to the Internet, which offers useful tools such as search filters, accurate descriptions, virtual tours and price simulators. However, it is extremely important to pay attention to the included services and options, which can make a structure more or less attractive than others.
What services are included in the price?
When booking a villa, make sure that the rental price includes basic services i.e. water, electricity, gas for kitchen use, bed linen and towels, wi-fi connection and the use of the swimming pool with its regular maintenance.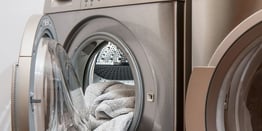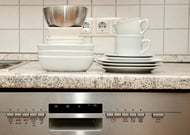 Bed linen shall be provided for the full sleeping capacity and changed on a weekly basis, this means any additional change is an extra. Always check that the washing machine is listed among the equipment and this won't be an issue! The cleaning of the villa could represent an additional cost to be added to the rent, especially for large properties.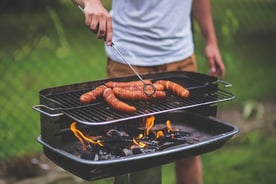 The presence and quality of the amenities play their part in the sale price. A good standard includes swimming pool, jacuzzi, barbecue, dishwasher, satellite TV, coffee machine, crockery and cookware suitable for the number of guests, entertainment games for adults and children such as table tennis or table football.



In self-catering structures, a welcome basket is often offered with a series of essentials, from food to cleaning products. And remember, the rental price also includes all the assistance and documents you receive from the delivery of the keys to your departure, 24 hours a day, 7 days a week.



What are the most frequent paid optionals?
In addition to cleaning, there are also other elements that can represent an extra cost affecting the price of the stay. Let's try to give some examples!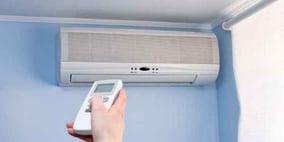 Air conditioning in summer and heating in winter are often services to be paid according to effective consumption or with a flat rate to minimize energy waste. Sometimes even pets provide an extra fee linked to the need for a more thorough cleaning. Do not judge this as a negative aspect, it actually denotes maximum respect towards other guests and a better standard of cleanliness.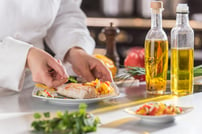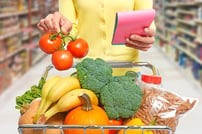 There are also highly customised services that each structure can provide through expert staff and whose cost is variable: the food shopping ready on arrival, a private chef, courses and lessons at the villa, tours and much more. If you might be interested in this type of service, contact the agency with advance as a good organization requires the right time. And since time is money, pay attention to check-in times as some properties might charge an extra for late arrivals.
Where can I find all this information when booking a villa?
A professional and reliable agency always reports everything in detail to the traveler and all rental conditions are mentioned in the property description: included services, options, amenities, etc. Most of the services are paid at the time of booking to facilitate the check-in process, however it is possible to book and pay directly at the villa for some services such as extra cleaning, extra linen or air conditioning. Make sure you have cash with you just in case, as accommodations might not take credit card payments.
So, what are the services included in the price that the perfect holiday home should have?
Here is our top 10 of the services that should never be missing in a private villa:
1) Supply of utilities: water, electricity, gas for kitchen use
2) Linen: bed sheets and towels
3) Swimming pool
4) Wi-Fi connection
5) Air conditioning / fans
6) Satellite TV
7) Barbecue
8) Washing machine and dishwasher
9) Games for adults and children
10) Baby cot and high chair for babies