Putting the right effort in the choice of the holiday home to regenerate and take a break with your family is essential for the success of your stay.

But what are the

fundamental aspects to book the villa that best suits your needs

? There is a lot to consider and it's easy to forget something.

Follow our suggestions, as professionals in the tourist rental field we based on the most frequently asked questions from customers to write a short guide that can help you

save money and choose the best channels specialized in the rental of quality villas in Italy

!

Stay tuned, month by month we will get into all these themes:
Villa 'for exclusive use': the concept of privacy



There are many types of holiday rental accommodations: the simple room, the apartment, the house within a village or the single villa. Talking about villa 'for exclusive use' means a private holiday villa that guarantees the
exclusive use of all available spaces
such as garden, pool and outdoor areas for al fresco dining. No reception or keeper on site to supervise, but only a careful maintenance service and respectful customer assistance ready to intervene in case of need. The
use of the services and available amenities
is not bound by set times and everyone can experience a tailor-made holiday in total autonomy, at their own pace and without stress. There are several services to combine with this type of stay, but all of them are customized according to the guest's needs by a dedicated and
expert staff
, such as a private chef who cooks in the villa and teaches the group traditional dishes, a language teacher or a local guide who takes off the beaten tourist tracks.
Read the full article here

What's the early booking?


Early booking is the
advance booking of a holiday
- generally we're talking about one year at least - against which different types of
discounts and benefits
are offered. Travel agencies have an interest in filling their calendars as quickly as possible and ensure guests'presence, that is why they offer
reductions on the listed prices
for bookings made w
ell in advance. The discount percentage varies mainly
based on the length of stay
(generally from 4% up to 12%)
and the booked period
. Huge discounts are available for low and mid season periods, i.e. May, June and September, during which the flows of tourists are on average smaller. If you already have clear ideas about the destination and scheduled holidays, don't wait until the last minute offer and start your search right away. You will find a
wider choice of solutions
and excellent booking conditions. Another advantage of early booking is that you can book during the summer season for the next one,
blocking the price of the stay
and avoiding any price increase.
Read the full article here
Seaside Villa or Countryside Villa?



It is important not to underestimate some aspects when choosing between a stay in a seaside villa and one in a countryside villa. It all depends on the type of holiday you are looking for, on the activities you want to do, but above all on the
needs and comforts
for which you are not willing to compromise.
Full article will be shared in

December 2020

What are the cancellation terms of the stay?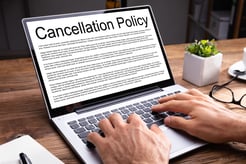 At the time of booking it is important to check any
penalties
applied in case of cancellation of the stay. They are indicated on the agency's website and it is often possible to request a
collective insurance policy
as an additional service to protect against a possible cancellation.
Full article will be shared in
December 2020
Booking through a travel agency VS booking through an online portal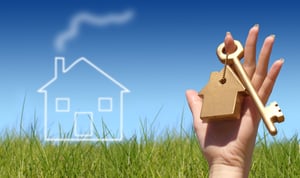 DIY holidays is possible thanks to the Internet, but it's not always the cheapest or smartest solution. In fact, an agency offers
direct assistance
from the booking stage to arrival at the villa, guarantees the
best selling price
and can organize
tailor-made services
.
Full article will be shared in
January 2021
How much does it cost and what are the services included in the rental price of a holiday villa?


The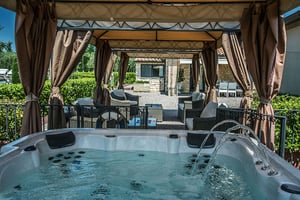 price of a stay in a villa is determined by many factors, including the property
capacity
, the
exclusivity of the location
and above all the
services offered
. Often some comforts are an optional, therefore it is necessary to pay close attention to the rental conditions.

Full article will be shared in

January 2021




What are the payment methods for a reservation?


Each booking channel has its own payment policy. Generally there is a deposit to block the dates and then a balance close to departure. Credit card has become the most popular and preferred payment method for travelers, although bank transfer remains an option.
Full article will be shared in February 2021


Can I take my dog at the villa?

Luckily the offer of pet-friendly facilities is constantly increasing. Always check if extra cleaning fees are required or if the property is totally fenced in case it is important for your pet.
Full article will be shared in February 2021


How to recognize a reliable travel agency?



Addressing to a travel agency specialised in tourist rentals is the best solution to avoid the risk of fraud. Simply check some useful suggestions to recognize them and safely book your holiday villa.
Full article will be shared in March 2021


Which are the rules for check-in and check-out at the villa?


Check-in and check-out at the villa take place according to very specific rules perfected over time by travel agencies to guarantee their guests a pleasant welcome and a stress-free departure.
Full article will be shared in

March 2021